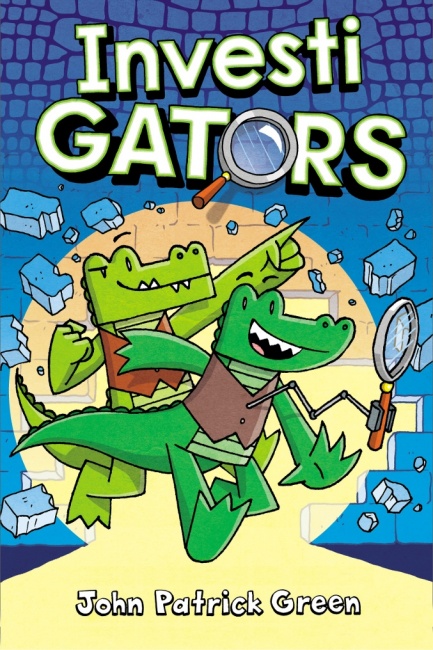 First Second is planning a major marketing campaign around its upcoming graphic novel launch
InvestiGators
, which it is marketing to the graphic-novel-reading demographic that's exploded in the past few years with the advent of
Dog Man
, seven- to ten-year-olds. In addition to extensive marketing to retailers and librarians, the company plans consumer marketing via a national author tour by series creator John Patrick Green; appearances at consumer events including BookCon, San Diego Comic-Con, and New York Comic Con; a national parenting media campaign; a major national consumer ad campaign; a digital influencer campaign; and support elements including an animated book trailer, author videos, and a series website.
The story takes a goofy look at a super spy alligator duo, the InvestiGators, who use the sewers for super-fast transportation as employees of the Special Undercover Investigation Teams. The series offers plenty of puns, potty humor, and absurdism as Mango and Brash, the InvestiGators, battle super-villains including their archnemesis, a former agent known as Crackerdile.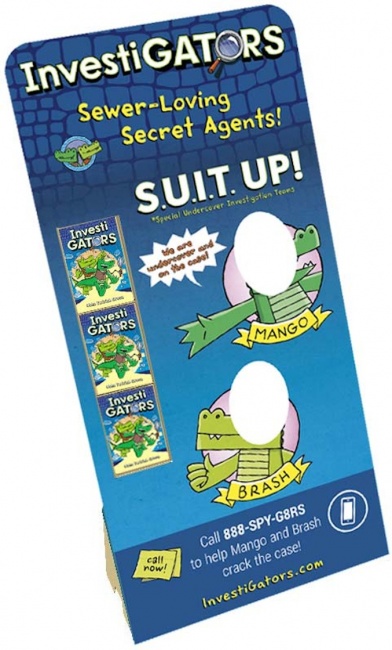 InvestiGators
Vol. 1 is a 208-page, 5.5" x 8.3" hardcover at $9.99. It's also being offered in a nine-pocket floor display, which in some channels, at least, comes with a free "Get a Clue" Activity Kit.
Book channel street date is February 25; comic stores will get it on February 26.