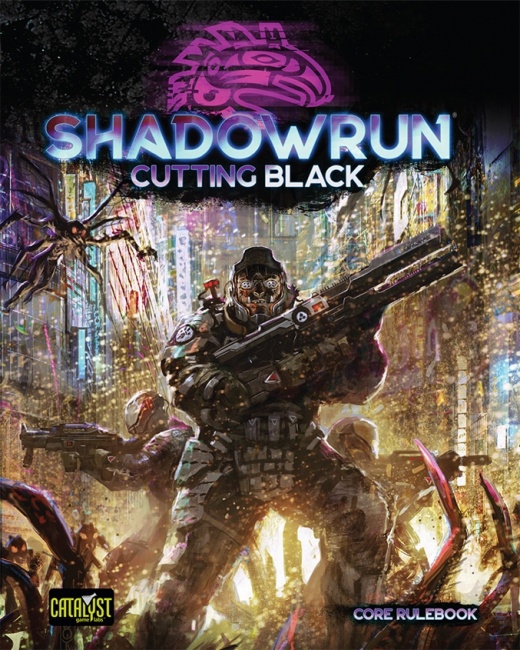 Catalyst Game Labs will release
Cutting Black
, a sourcebook for
Shadowrun, Sixth World Edition
RPG, for trade in February.
Shadowrun: Cutting Black
was initially announced back in May of 2019 with a projected Fall 2019 release (see "
Catalyst Unveils First Supplements for 'Shadowrun Sixth World'
").
Cutting Black
is a new campaign sourcebook that helps players immerse themselves in
Shadowrun, Sixth World Edition
RPG. It offers hooks for storylines involving the dark dealings and intrigue in the Shadowrun world, and is aimed at inspiring both long and short term campaigns. This sourcebook reveals breaking news and world events that are new to the
Sixth World Edition
, and details the timeline in the UCAS from July 2080 to March 2081.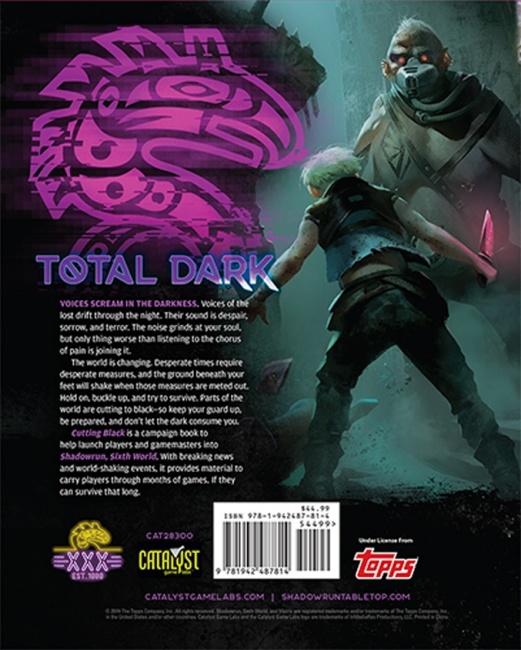 Cutting Black
is an excellent tool for players and gamemasters alike, and will retail for $44.99.