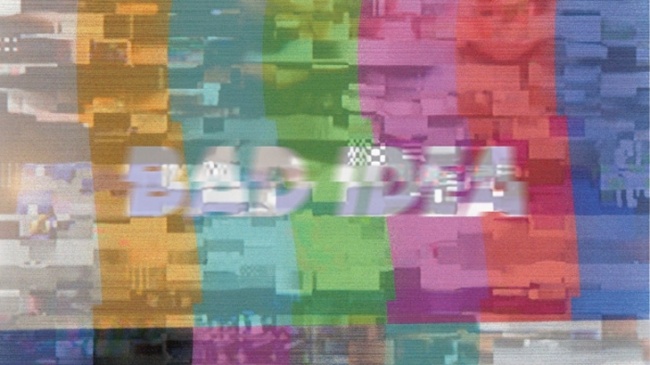 New publisher BAD IDEA announced that it will be entering the comic book market by releasing its first title in May 2020.
BAD IDEA is an experimental comic book publisher, which will debut in select comic book shops, that is headed up by seasoned veterans Dinesh Shamdasani, former CEO and Chief Creative Officer of Valiant Entertainment, and Warren Simmons, former entertainment executive at Marvel and Valiant Entertainment, sharing the role of co-CEO and co-Chief Creative Officer. Hunter Gorinson, Joshua Johns, and Atom Freeman will also join Shamdasani and Simmons to fill key roles in this new company.
Their publisher model revolves around intentionally limiting the number of series BAD IDEA produces at any given time with no more than one to two single-issue comics releasing a month. Additionally, BAD IDEA's titles will feature no variants, not be offered digitally, and won't be collected in bookshelf format editions. Their books will be oversized and feature a standard cover price of $3.99.
Bad Idea will distribute its own books directly to comic stores in May, beginning with 20 stores, selected on criteria that include extra promotional commitments and a "one per customer" policy, growing to 50 stores by the end of 2020.
BAD IDEA's first comic book release will be ENIAC, a new series from Matt Kindt (Mind MGMT, Folklords) and artist Doug Braithwaite (Justice) which will begin in May. They also previewed Lewis LaRosa's cover art for MEGALITH #1, and have projects by Marguerite Bennett (Batwoman), Jody Houser (Harley Quinn & Poison Ivy), Jeff Lemire (Black Hammer, Gideon Falls), and comics icon Peter Milligan (X-Statix) in the works.
ICv2 sat down with Dinesh Shamdasani and Hunter Gorinson at New York Comic Con (see "ICv2 Interview: Hivemind's Dinesh Shamdasani and Hunter Gorinson").
Click on Gallery below to see full-size images!