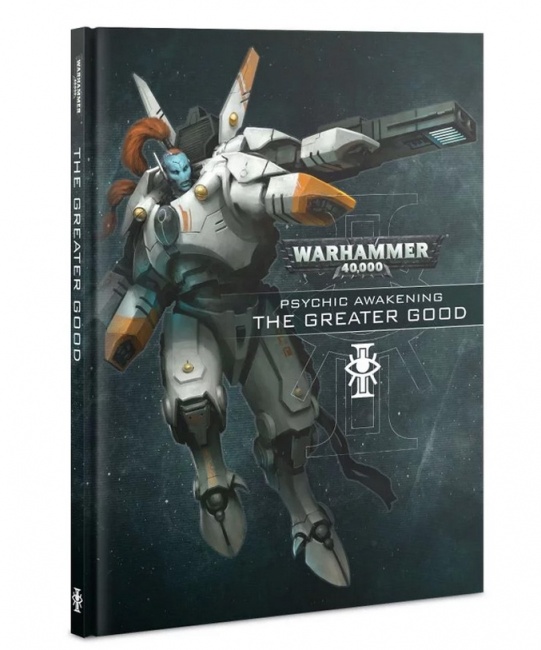 Games Workshop revealed
Psychic Awakening: The Greater Good
and
Commander Shadowsun
, for
Warhammer 40,000
, for February 15.
In Psychic Awakening: The Greater Good, players lead the Fifth Sphere Expansion with the T'au Empire as they journey beyond the Startide Nexus. This 80-page campaign book features new rules for the T'au Empire and the Genestealer Cults as well as background information. It also includes rules for creating Sept Tenets, Regimental Doctrines, and Cult Creeds. Psychic Awakening: The Greater Good will retail for $40.00.
Commander Shadowsun is a hero of the Third Sphere Expansion. She represents a HQ choice for the T'au Empire, and is a glorious combination of stealth and tactical supremacy. Commander Shadowsun is flanked by a MV37 Advanced Guardian Drone and a MV62 Command-link Drone, and this kit comes with 52 plastic components, a Citadel 50mm Round Base, 2 Citadel 32mm Round Bases, and 2 Long Flying Stems. It will retail for $45.00.
Games Workshop also announced Start Collecting!: Genestealer's Cults Collection and Kelermorph for release on February 15 as well (see "Games Workshop Announces New 'Start Collecting!' Set And Hero Figure For 'Warhammer 40,000'").