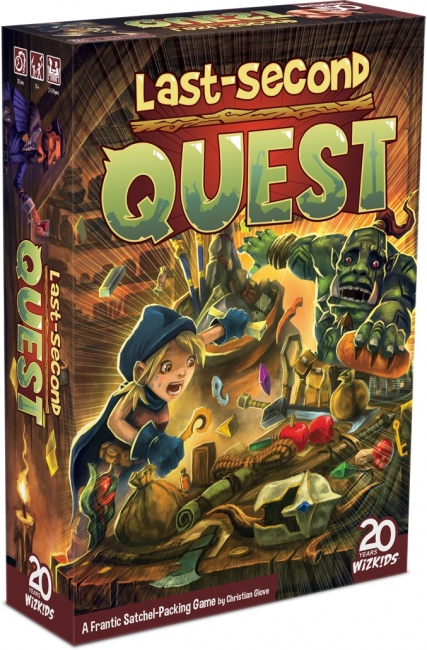 WizKids announced
Last-Second Quest
, a new adventuring board game, for release in July 2020.
In Last-Second Quest, players take on the roles of one of 15 different classes of archetypical adventurers each with a gridded board representing their backpack. At the beginning of each round, a quest is unveiled and players have to fill their backpack with the required items from at a community pool of items while avoiding forbidden ones. Players are scored based on their preparedness and how many spaces are left on their gridded board.
The game box will come with 28 Quest cards, 15 Adventurer cards, 4 Ready to Go cards, 10 double-sided storage mats, 60 unique double-sided item tiles, and 5 Locked tokens. Last-Second Quest is for two to five players, ages 14 and up, plays in 20 minutes, and will retail for $34.99.
WizKids also announced El Maestro, an air drawing party game, for release in June 2020 (see "WizKids Announces 'El Maestro'").
Click on Gallery below for full-size images!