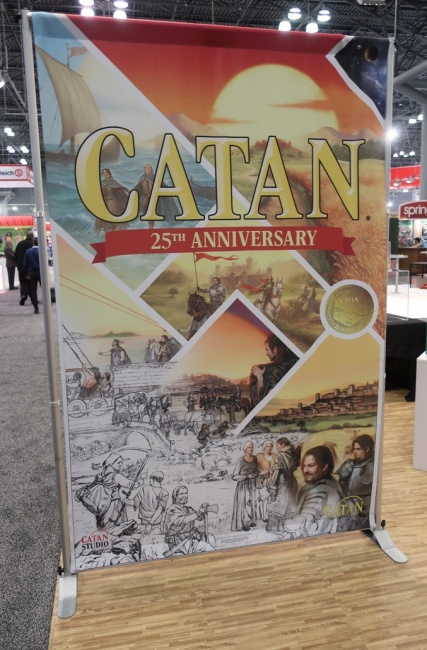 Catan Studios will release two new versions of their flagship game
Catan
via Asmodee North America in conjunction with the game's 25th anniversary this year. Details are still being finalized, but both products were on display at Toy Fair.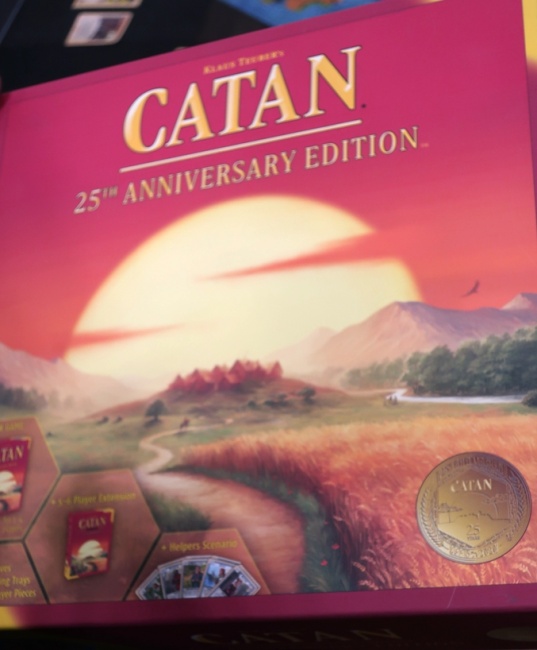 Catan 25th Anniversary Edition
will feature upgraded components, including custom card sleeves, card sorting trays, marble-themed dice, and custom player pieces, as well as the 5- to 6-player extension and the Helpers Scenario. Its tentative release date is Q2, according to ANA Business Development Specialist Josh Dummer. A mock-box was on display.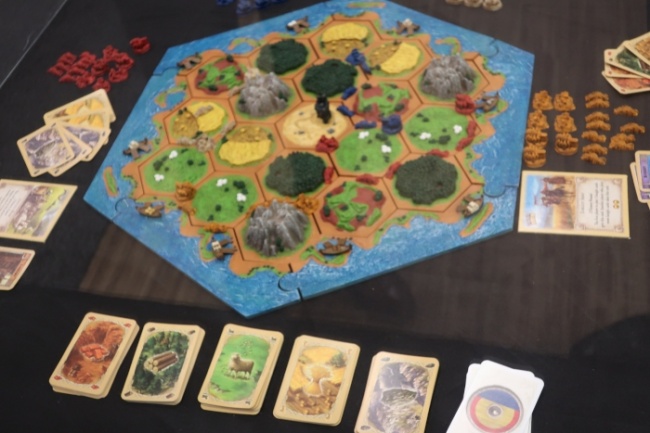 The more elaborate new version is an as-yet-un-named 3D topographical special edition, for which a prototype was on display. "The idea is having a three-dimensional
Catan
board that really enriches the experience, makes it a lot more immersive when you're looking at an actual mountain where you're going to mine your ore from, or a pasture with a little sheep in there where you're going to gather your sheep, and so on," Dummer explained. The name of the product, release date, and price have not been finalized.
Click Gallery below for full-size images!