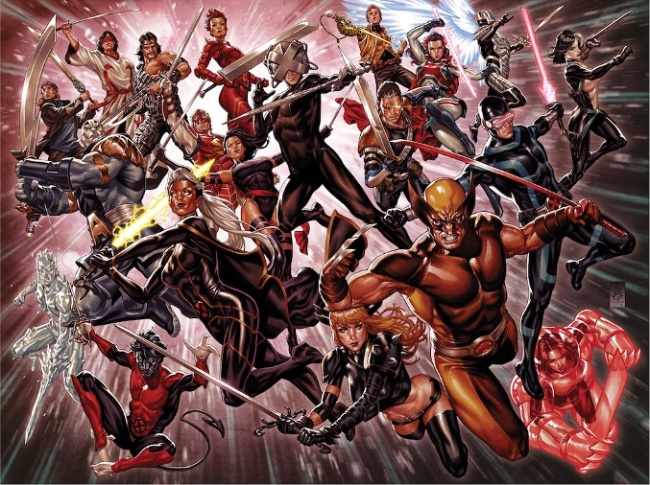 At the X-Men panel at C2E2, Marvel Comics announced the next stage of the X-Men saga will be a 15-part crossover to be titled
X of Swords
, which will launch in July. The lead writer on the project will be Jonathan Hickman, who reshaped the X-Men franchise in
House of X
and
Powers of X
(see "
Hickman Leads Way to X-Men Universe, All Other X-Men Series to Be Canceled
").
In
X of Swords
the mutant nation of Krakoa, established during the events of
HoX/PoX,
will face a new threat from the unknown, and ten mutants will come to its defense, armed with powerful blades, some new and some from classic Marvel stories. The crossover will affect every aspect of the X-Men and will set the stage for future X-Men stories.