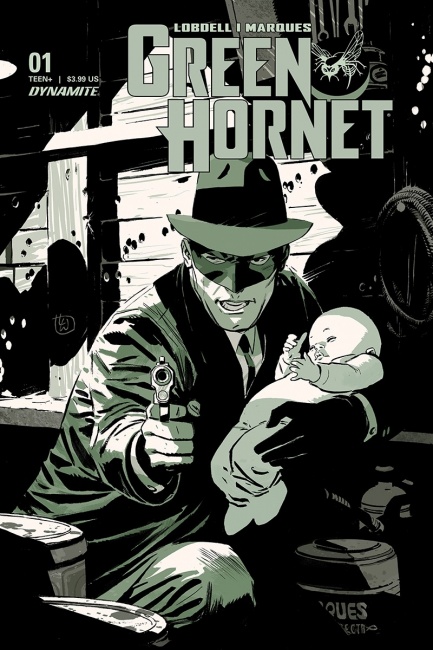 Dynamite Entertainment announced
The Green Hornet #1
for release in June 2020.
To help commemorate 10 years of Dynamite publishing The Green Hornet, they are releasing a Green Hornet #1 issue written by Scott Lobdell with art by Anthony Marques. Green Hornet, Kato, the Black Beauty, and a plethora of gadgets are coming back to extend the legend of this pulp hero.
"The world is going to change for the Green Hornet and Kato in a huge way!" said artist Anthony Marques. "Scott has crafted a Green Hornet story unlike any other and I'm so excited to be the one who gets to draw it! Everyone is putting in the work to deliver not only the best Green Hornet series but the best comic series available today!"
This new series features some incredible cover art. Lee Weeks, Anthony Marques, Dave Johnson, Mike McKone, Leonardo Romero, and Walter Geovani lend their talents to produce one main cover by Lee Weeks and five variants.
The Green Hornet #1 will retail for $3.99.
Dynamite Entertainment also announced that it will reduce its planned releases for July to six issues and no merchandise (see "Dynamite Cut July Releases ").
Click on Gallery below for full-size images!