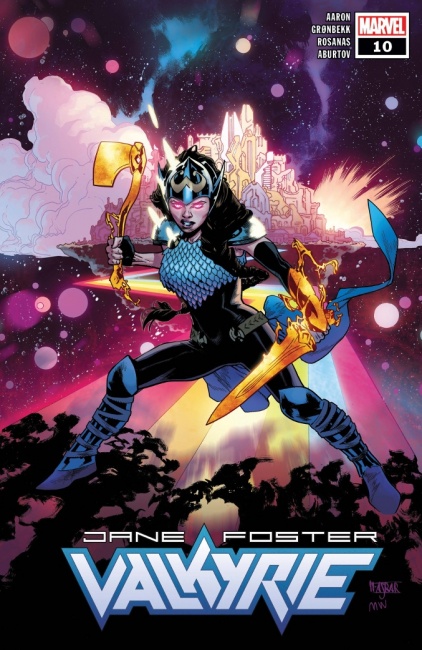 Marvel Comics has added four more titles to the titles originally solicited for print release and now converted to digital. Earlier this month, Marvel converted eight titles to digital (see "
Marvel Switches Eight April Comics from Print to Digital
"), now it has increased that number. The content will end up in print collections, but will not be released in periodical format, as originally solicited.
The additional titles being switched to digital release are:
Wednesday, June 3:
Revenge of the Cosmic Ghost Rider #5
2020 Force Works #3
Scream: Curse of Carnage #6
Wednesday, June 17:
Valkyrie, Jane Foster #10
As was the case with the first wave, the titles being converted sold in a fairly broad range, with one selling over 24,000 from Diamond U.S. Here are the sales on the previous issues of the titles moving to digital (see "Top 500 Comics – March 2020"). Valkyrie, Jane Foster is the bestseller out of both waves being converted to digital.
Revenge of the Cosmic Ghost Rider #4 – 18,375
2020 Force Works #2 – 11,121
Scream: Curse of Carnage #5 – 13,675
Valkyrie, Jane Foster #9 – 24,563