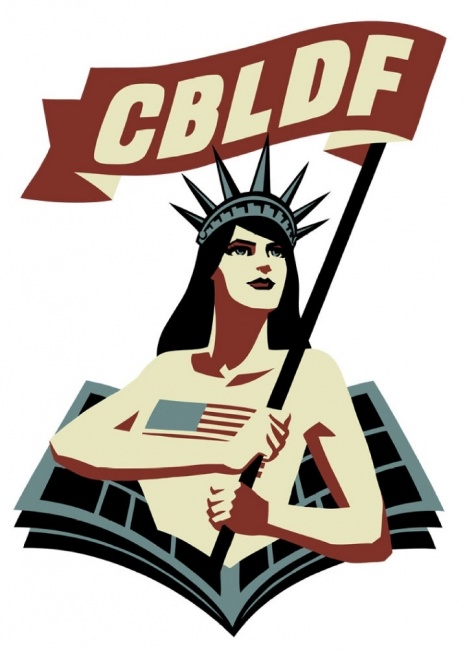 Longtime Comic Book Legal Defense Fund Executive Director Charles Brownstein has resigned, and the board of directors has accepted his resignation, according to a statement released by the organization Monday evening. The move came as creators withdrew or made public their earlier withdrawal of support for the organization over an allegation of sexual misconduct by Brownstein at a 2005 convention which resurfaced late last week. Among the creators publicly withdrawing support were James Tynion IV, Al Ewing, Brian Michael Bendis, Greg Pak, Jamal Igle, Kurt Busiek, and on Monday, CBLDF Advisory Board member Frank Miller.
The resurfacing of the allegations against Brownstein came in an active week for the Me Too movement in the comics world, with comic, fiction, and television writer Warren Ellis the highest profile of those against whom allegations were made. Ellis sent an message to his email list acknowledging causing harm, apologizing, and announcing that he was shutting down his newsletter and pulling back from public view late last week ("
Warren Ellis Story Dropped from Upcoming DC
").
Brownstein had been Executive Director of the CBLDF since 2002 (see "
Charles Brownstein Named new CBLDF Director
"), a period during which the organization defended comics in high profile First Amendment cases and grew in funding, support, and influence.
"Our organization exists to serve the comics community and the First Amendment, and we can't do that without an open and honest discourse," the statement of the CBLDF Board of Directors said. "We believe our organization's management and staff should be representative of and responsive to the community they serve. As we move forward, it will be with a renewed focus on accountability and transparency. And as we plan for the future with new leadership in place, we will work with our staff and human resources experts to continue developing policies that will make us a stronger organization. We hear and understand the concerns of our community and recognize that this is only a first step in building greater trust and understanding regarding our mission and how it is carried out."