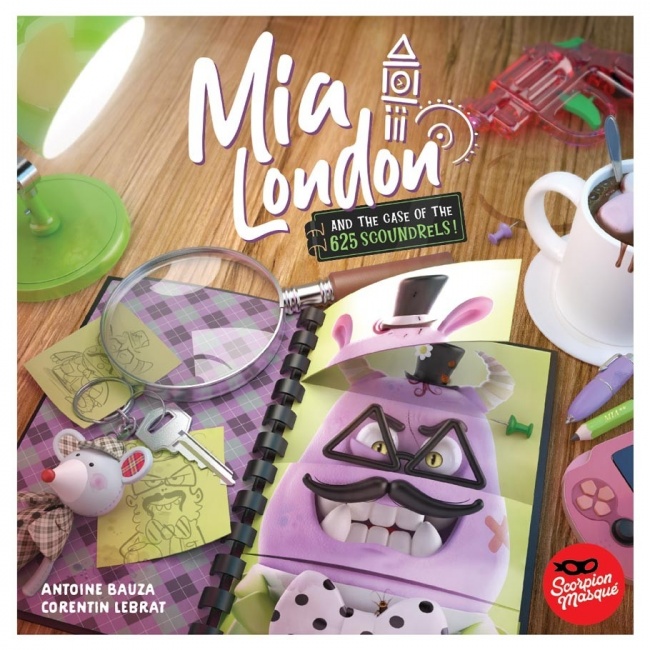 Iello USA announced
Mia London and the Case of the 625 Scoundrels!
, an investigation game by Scorpion Masque, for release in August.
Mia London and the Case of the 625 Scoundrels! is a sleuthing game designed by Antoine Bauza and Corentin Lebrat where players sift through accessories to identify which ones belong to various scoundrels. Players use a little booklet as a key to determining which item belongs to which person, and the player that identifies that matches the most Scoundrels to their appropriate accessories wins the game. This game is full of great visuals, and it is a simple, intuitive game that can be picked up and learned quickly.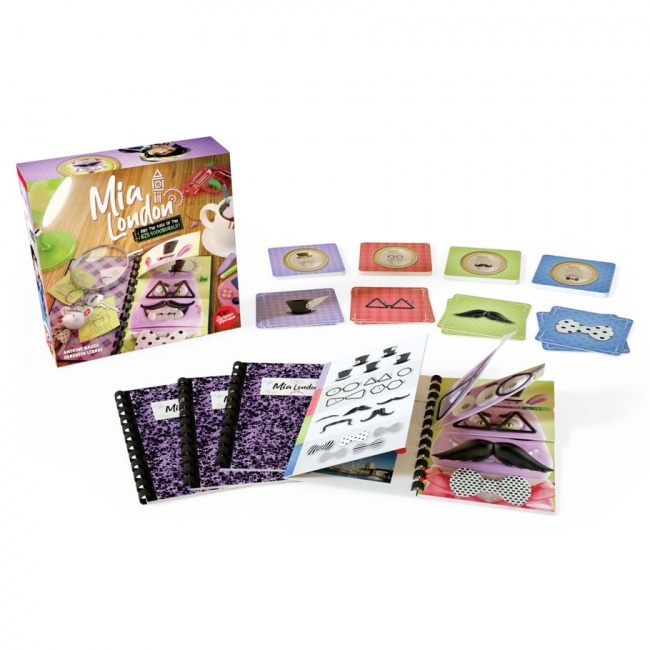 The game box comes with 4 Investigation Booklets, 40 Accessory cards, and a rulesheet. It supports two to four players, ages 5 and up, plays in 10 to 20 minutes, and will retail for $22.99.
Iello USA also announced Kitara, a conquest board game, for release on July 30 (see "Restore the Greatness of the Empire in 'Kitara'").