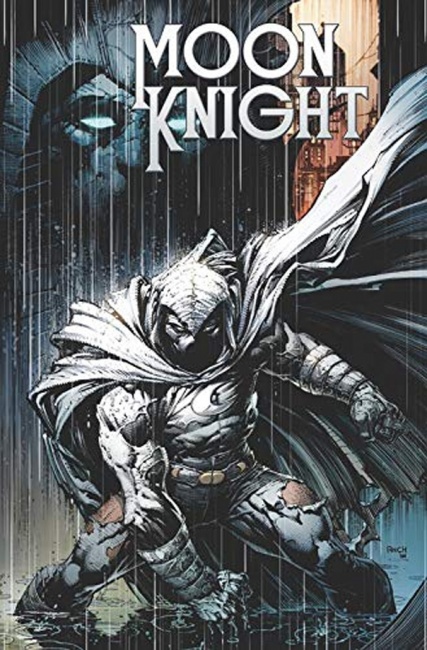 Marvel Comics announced
Moon Knight Omnibus Vol. 1
, a 1016-page hardcover volume featuring the tales of Moon Knight, for release on January 19, 2021.
New readers can delve into the many faces of the Moon Knight with this massive new hardcover omnibus. Marc Spector, the earthly Fist of Khonshu, battled to find his place in the MCU and built a bizarre gallery comic issues featuring a variety of mercenaries. This volume contains stories written by Doug Moench, David Anthony Kraft, Bill Mantlo, Steven Grant, Jack Harris, and Frank Miller with pencils by Don Perlin, Keith Giffen, Mike Zeck, Jim Mooney, Jim Craig, Bill Sienkiewicz, Denys Cowan, Herb Trimpe, and Keith Pollard. The cover art was done by David Finch and Bill Sienkiewicz.
This book collects Werewolf by Night (1972) #32-33; Marvel Spotlight (1971) #28-29; Defenders (1972) #47-50; Peter Parker, The Spectacular Spider-Man (1976) #22-23; Marvel Two-in-One (1974) #52; Moon Knight (1980) #1-20 and Marvel Team-up Annual #4 plus added material from Hulk Magazine #11-15, #17-18 and #20; Marvel Preview #21 and Amazing Spider-Man (1963) #220. Moon Knight Omnibus Vol. 1 will retail for $125.00.
Marvel Comics and Games Workshop recently revealed Warhammer 40,000: Marneus Calgar #1, a new comic based on the Warhammer 40,000 world, for release in October (see "Marvel Comics and Games Workshop Reveal New 'Warhammer 40,000' Comic").