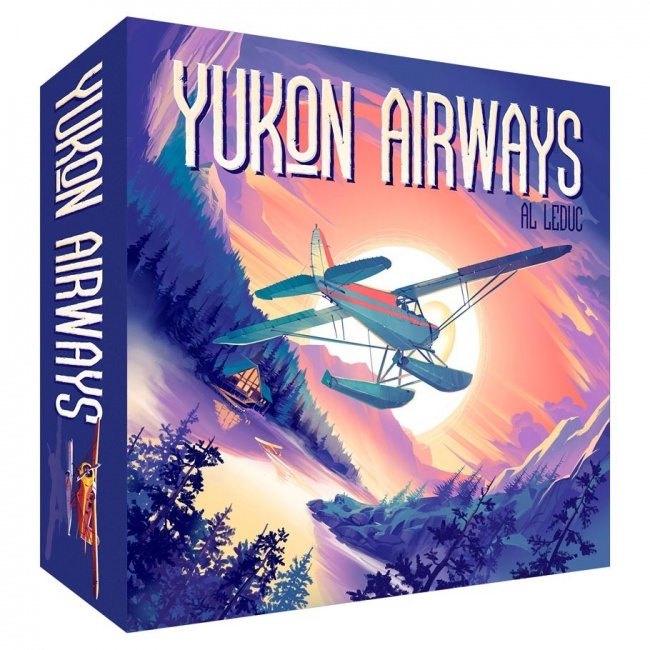 Asmodee USA announced
Yukon Airways
, an airline management game by Ludonova, for release on August 14.
In Yukon Airways, players are at the helm of a seaplane responsible for transporting travelers across the Yukon territories. Players draft passengers and use Ticket cards to drop them off at different locations. They will earn money for plane improvements after successful transport missions, and players earn extra money for visiting different locations. When the game ends, the player with the most money wins.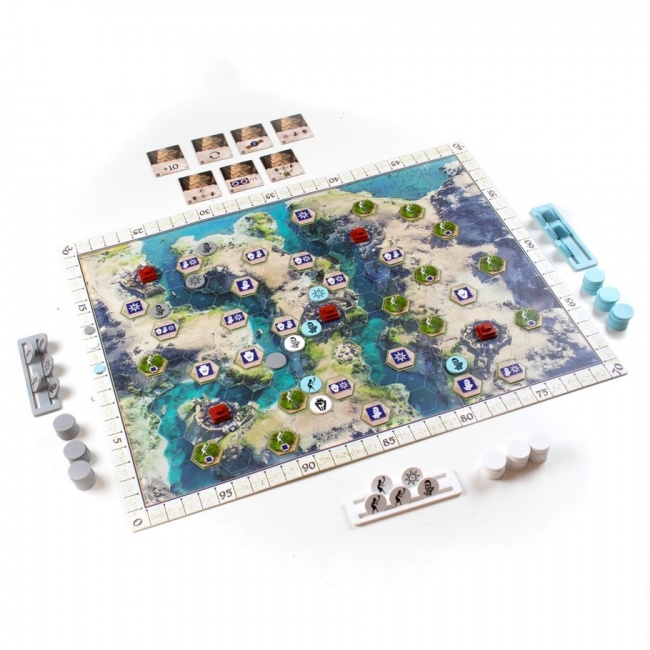 The game box contains a main board, 4 personal boards, 15 dice, 4 player markers, 4 seaplanes, 72 Ticket cards, 9 Objective cards, 4 Seaplane cards, 4 player aids, 60 Money tokens, a black round marker, 80 cubes, 24 needles (for the Dials), 28 Switch tokens, and a rulebook. This game is for one to four players, ages 14 and up, plays in 45 minutes, and will retail for $49.99.
Asmodee USA will also release Reiner Knizia's Babylonia, a tile placement game by Ludonova, into U.S. trade in August (see "Asmodee USA Will Release Reiner Knizia's 'Babylonia' Into U.S. Trade").