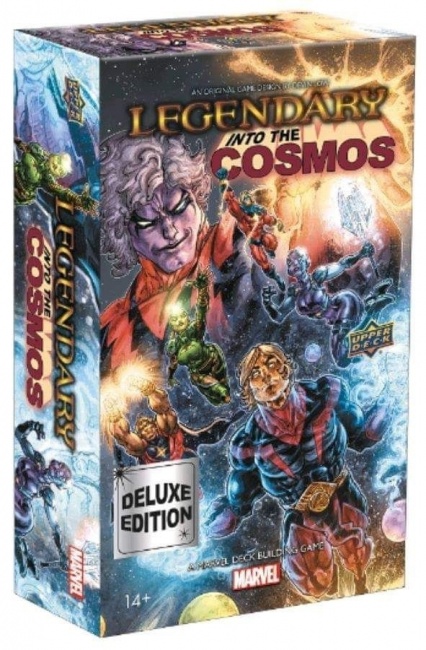 Upper Deck will release
Into the Cosmos
for
Legendary: A Marvel Deck Building Game
later this summer.
Into the Cosmos
brings many of the Marvel Universe's well known cosmic heroes against some of the universe's greatest threats. Captain Marv-Vell and Adam Warlock are joined by Moondragon, Yondu, and Nebula to defend the Earth from the likes of Thanos' Black Order and the Celestials. The 200-card deluxe expansion includes the return of Shards and unique keywords like Danger Sense and Cosmic Threat.
Into the Cosmos
will retail for $34.99.
Upper Deck released
Legendary: A Marvel Deck Building Game- Heroes of Asgard
earlier this year (see "
The Nine Realms Awaits For 'Legendary: Heroes of Asgard'
").
Click on the Gallery below for full-size images!