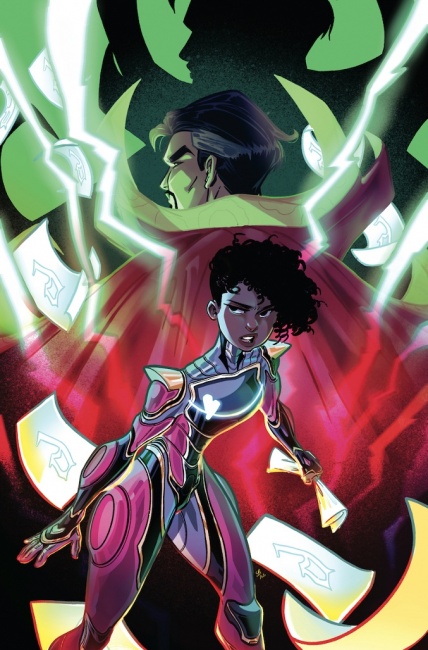 IDW Publishing will launch a new limited horror comic series for middle-grade readers in October.
Marvel Action: Chillers
will be a four-issue series, released biweekly, with a framing tale in which Doctor Strange and Ironheart have to hunt down an ancient manuscript with supernatural powers. Each issue also includes another story featuring Marvel heroes, including Spider-Man, Iron Man, Captain America, and Elsa Bloodstone. Jeremy Whitley, the writer of
Unstoppable Wasp, Princeless,
and
Rainbow Brite,
will be the writer for the series, which will feature art by Ahmara Smith, Bowen McCurdy, and Bill Underwood and covers by Sweeney Boo.
This is the latest in IDW's series of Marvel Action comics for kids, which include Spider-Man, Avengers, and other series, but this is the first one in the horror genre.