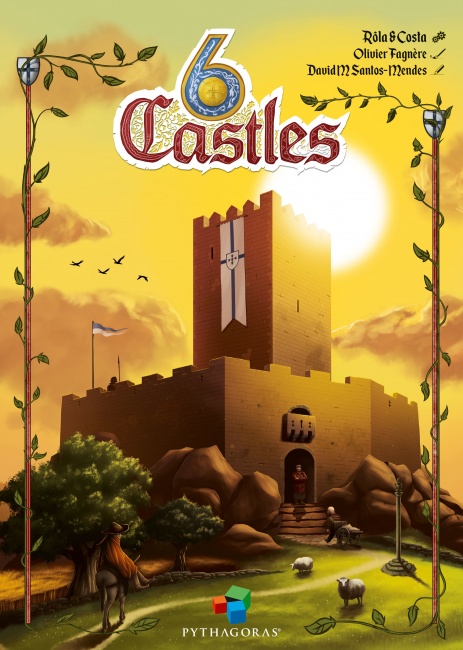 Hit Point Sales will release
6 Castles
, a tile placement board game, into U.S. trade in Q4.
In the 6 Castles, players take on the roles of emissaries of their king to promote agriculture, free trade, religion, and wealth for their nobles. The goal of the game is to race other emissaries for the King's rewards by expanding their lands and production. On their turn, players can either do an exploration action by placing a land tile, making a production, selling a production to a castle, and claiming one of the King's rewards, or do a religious action by placing a tile, moving a worker, making a pilgrimage, and claiming rewards. Players earn points for coins and King's rewards, and the player with the most points wins the game.
Also, solo rules for this game are available online, but are not included in the game box. This game is for one to four players, ages 10 and up, and plays in 45 minutes. It will retail for $45.00.
Hit Point Sales also revealed Amazing Jungle Run, a card and dice game by Buddypal Games, for release into trade on August 28 (see "'Better Run Through The Jungle' with New Card and Dice Game from Hit Point Sales").