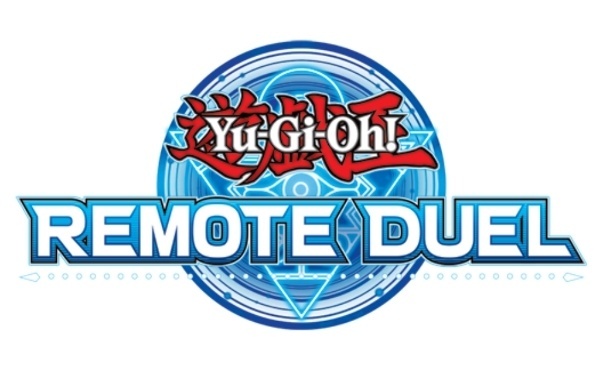 Konami is building on its Remote Duel program, which allows Yu-Gi-Oh! Official Tournament Stores to organize online duels, with remote invitationals. Konami Vice President Card Business Yumi Hoashi explained the program. "Because currently under the social distancing guidelines, it's impossible to be able to set up a duel with two opponents face to face and maintain that social distance, we're trying to promote remote duels," she said. "It's also another way for the tournament stores to be able to generate some revenue with remote duels because they don't have to have the players come into the store, but they can still take entry fees, ship out prizing, or have curbside pick-up for the participation prizing or whatever the actual tournament prize is." In-person
Yu-GI-Oh!
organized play is currently suspended indefinitely (see "
'Yu-Gi-Oh!' Postpones In-Store Events Indefinitely
").
There are four different types of Remote Duels:
Yu-Gi-Oh! Duel Links
Yu-Gi-Oh! Legacy of the Duelist
Yu-Gi-Oh! Legacy of the Duelist: Link Evolution
Yu-Gi-Oh! TCG
Prizes include game mats and mini-mats for TCG duelists, and tokens for Duel Links. Konami has facilitated a Discord server where retailers can set up their own areas for their customers. A little under 200 stores have registered for the program to date, Hoashi told us.

Konami has created invitationals for both Yu-Gi-Oh! Duel Links and the Yu-Gi-Oh! TCG. "We're hosting two Remote Duel invitationals," Hoashi said. "One for Latin America, which will be all based on Duel Links. We chose Duel Links for Latin America because Internet access or a stable Internet connection is required for webcam duels, whereas with Duel Links, it's much easier to do. That'll be on the 9th of August. We've invited influencers and some famous players for Duel Links for that."

"On the 22nd and 23rd of August, we're holding one for the TCG for the North American market," Hoashi continued. "We've invited former World Championship players as well as influencers and other former champions. This is being live-streamed."

The retail environment remains challenging. We asked how the Yu-Gi-Oh! Official Tournament Stores were coming out of shutdowns. "We have 13 stores that are permanently closed," Hoashi told us. "A little over 10% of our Official Tournament Stores have been unresponsive about their status, which also includes the 13 stores that we have found out are closed. Out of the total number of stores, about half are open for walk-in customers, with the rest doing online sales or curbside pick-up."

Click Gallery below for prize images!