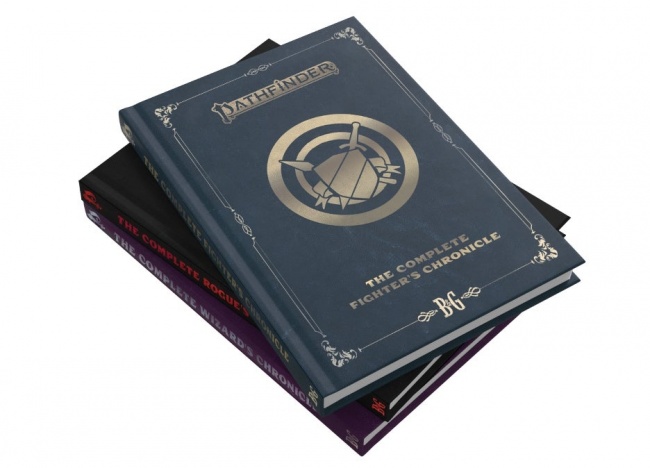 Gen Con Online News:
Paizo, Inc. announced that it will teams up with Beadle & Grimm's, makers of premium
D&D
campaign support products, to bring the
Complete Character Chronicles
to
Pathfinder RPG
.
The Complete Character Chronicles are premium character journals for Pathfinder RPG. They will allow players to pen a full character's life, from beginning to end, in a hardbound part scrapbook, part record sheet. This product will be sold for specific character classes, and have key reference pages for that class from the core rulebooks. Additionally, the journals will feature new game updates and artwork.
This product will be coming to Kickstarter in the Fall. There was no word on MSRP or release date for this product as of yet.
Paizo, Inc. also announced Pathfinder Bestiary 2 Battle Cards for release in October (see "Paizo Announces New 'Pathfinder RPG 2E' Accessory").