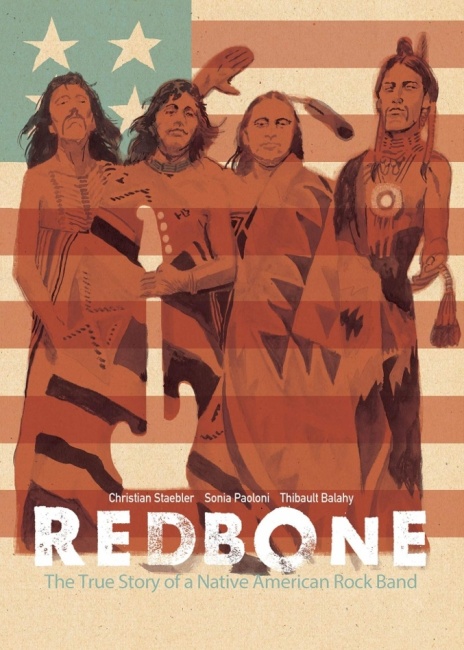 IDW Publishing will release a graphic memoir of Redbone, the first all-Native American rock band and the band behind the hit "Come and Get Your Love," re-popularized by the
Guardians of the Galaxy
soundtrack, in October. Originally published in French,
Redbone: The True Story of a Native American Rock Band
is written by Christian Staebler and Sonia Paoloni with the cooperation of the Vegas family, with art by Thibault Balahy.
Redbone was formed in 1969 by brothers Pat and Lolly Vegas, with Peter Depoe and Tony Bellamy, and released a series of albums beginning in 1970. The graphic novel follows the Vegas brothers in the lead-up to the origins of the band, their involvement in the Native American civil rights movement, and their incorporation of tribal beats into their music.
The 160-page, 7" x 10" softcover will retail for $19.99. A U.S. Spanish-language edition,
Redbone: la Verdadera Historia de una Banda de Rock Nativa Americana
, will be released simultaneously.
Click Gallery below for preview!