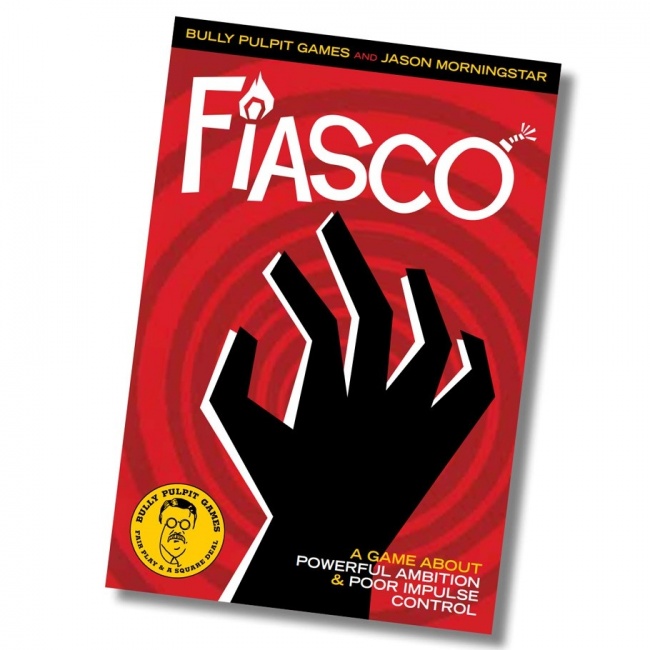 Bully Pulpit Games will release
Fiasco: Boxed Edition
, a new version of the classic roleplaying caper-gone-wrong game, on August 12.
This award-winning story-telling game of capers gone awry was due for a reboot after being on the market for almost a decade (see "37th Annual Origins Awards Finalists"). The new edition of Fiasco provides a good entry point into the classic RPG as beginner box, and incorporates a redesign that adds everything its design team has learned about bad plans and epic debacles since the last edition. This format will appeal customers interested in narrative board games and RPGs with simple structures.
The game box comes with a rules booklet, Engine card deck, 3 playset decks, a game board, and 5 player reference cards. This game is for three to five players, ages 14 and up, and plays in two hours. It will retail for $30.00.