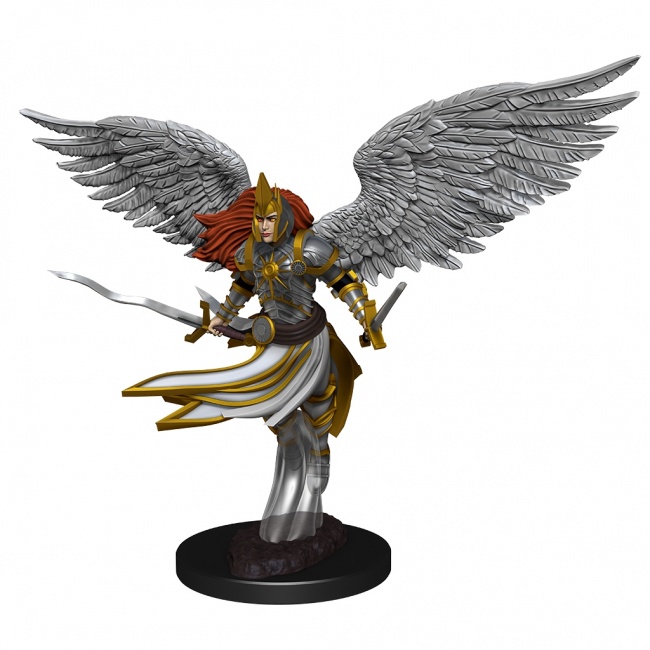 WizKids is expanding its offerings for the new
Magic: The Gathering Unpainted Miniatures
line of
Deep Cuts
minis with five new models scheduled to release in November.
Announced last week (see "WizKids Unleashes 'Magic: The Gathering Unpainted Miniatures'!"), these Deep Cuts style miniatures were created for use with the Dungeons & Dragons Magic: The Gathering books, also scheduled to release in November. Each pack has highly-detailed, pre-primed figures representing notable characters or creatures from the Magic: The Gathering universe. The packaging features clear displays, and little or no assembly will be required for these models.
The five new Magic the Gathering Unpainted Miniatures kits announced include:
Stoneforge Mystic & Kor Hookmaster with 2 fighter/rogue/wizard miniatures.
Coralhelm Commander & Halimar Wavewatch with 2 merfolk miniatures.
Goblin Guide & Goblin Bushwhacker with 2 goblin miniatures.
Joraga Warcaller & Joraga Treespeaker with 2 elf miniatures.
Aurelia, Exemplar of Justice with 1 angel miniature.
Click Gallery below to see the new miniatures.
All five kits are available separately and have an MSRP of $4.99 each.