Bushiroad will release Weiss Schwarz: Mob Psycho 100 Booster Set, Trial Deck+, and Supply Set on December 18.
Based on the webcomic by creator ONE (One Punch Man), Mob Psycho 100 tells the story of Shiego Kageyama, a.k.a. "Mob." Mob is an average teenager with trouble expressing himself, who happens to be a power esper. Mob tries to live a normal life and keep his emotions suppressed, otherwise his powers erupt when his emotions surge to 100%.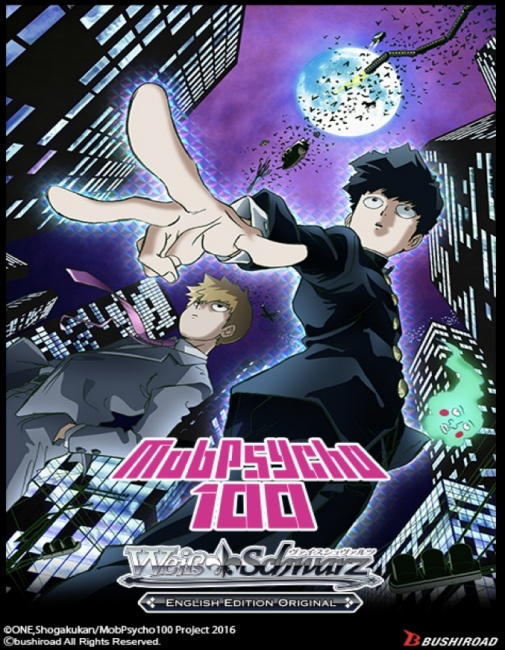 Weiss Schwarz: Mob Psycho 100 Trial Deck+
features a 50-card deck, including 20 types of cards + 6 Parallels. Parallel cards are randomly inserted, and every deck contains 2 shiny cards. Every deck has the chance to contain one of three RRR cards with special embossing or one SP card signed by the voice cast. Each deck includes a rule sheet, playmat, and deck manual. Displays include 6 decks, and each carton includes 8 displays.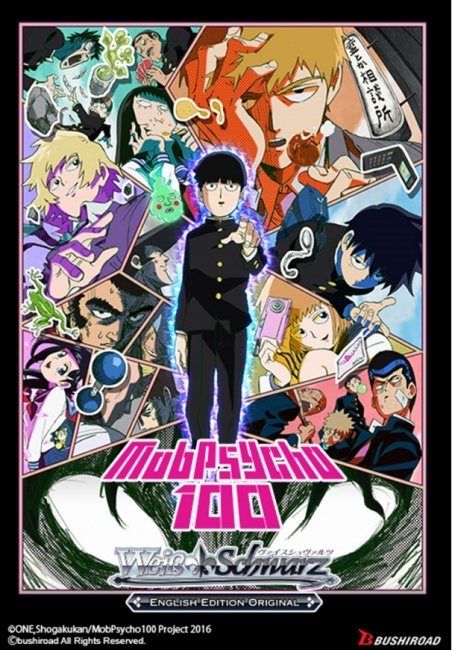 Weiss Schwarz: Mob Psycho 100 Booster Set
features 100 types of cards, including 30 Parallel cards. Rarity distribution has not been announced at this time. Each booster pack contains 8 cards and has a chance to include one of three signed cards. Booster displays include 20 packs and one of five PR cards. Cartons include 16 displays and four rubber playmats.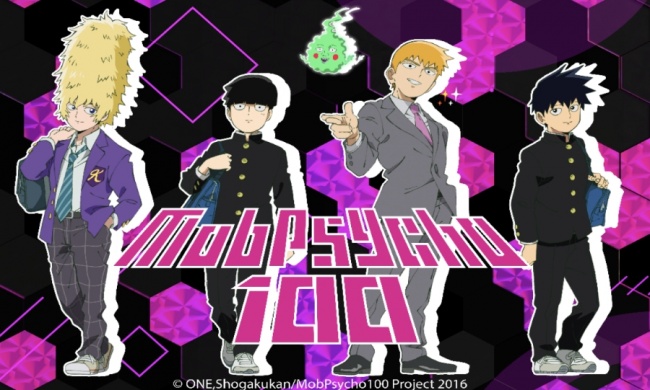 The
Weiss Schwarz: Mob Psycho 100 Supply Set
includes everything a player needs to protect, store, or transport their decks. Each
Supply Kit
includes a deck case that holds 75 double-sleeved cards or 65 triple-sleeved cards, a pack of 60 sleeves, and five
Weiss Schwarz: Mob Psycho 100
booster packs. Cartons contain 16 sets.
Mob Psycho will follow the November release of Weiss Schwarz: Adventure Time (see "Bushiroad Offers Updates On 'Adventure Time'").