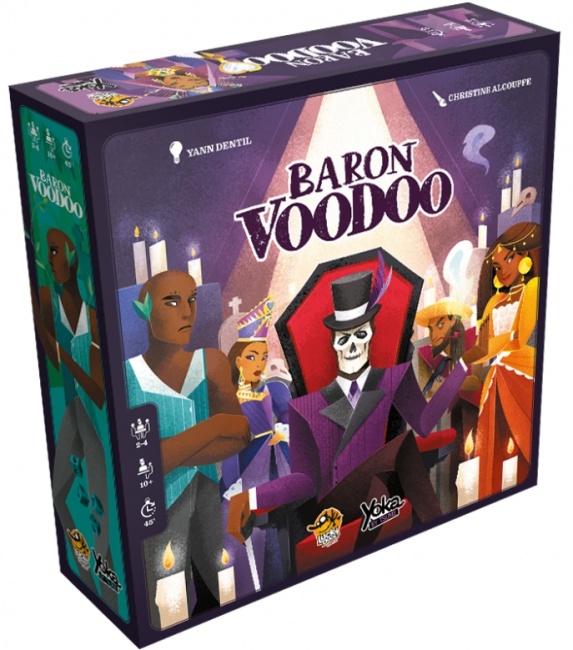 Lucky Duck Games will release
Baron Voodoo
, originally released in French by Yoka by Tsume, worldwide this October.
In
Baron Voodoo
, players take on the role of a Loa, a voodoo god, and compete to become the new god of death by capturing the most souls represented by Soul Dice. The Soul Dice are rolled and placed on a 7x7 grid, offering a unique puzzle each time. Players play as one of four Loas, each offering their own unique abilities to use during the game. The game includes multiple game modes, as well as a 2v2 game variant.
Each copy of
Baron Voodoo
includes a game board, 48 Soul Dice, four Loa/Team game boards, four scoring tokens, four Protection tokens, 20 Offering tokens, a Baron Samedi token, four 20pts tokens, and a rule book.
Baron Voodoo
is for 2 to 4 players, ages 10 and up, and plays in 45 minutes.
Click Gallery below for full-size images from the game!
Lucky Duck Games announced
The Court of Miracles
earlier this month (see "
Lucky Duck Opens 'The Court of Miracles'
").