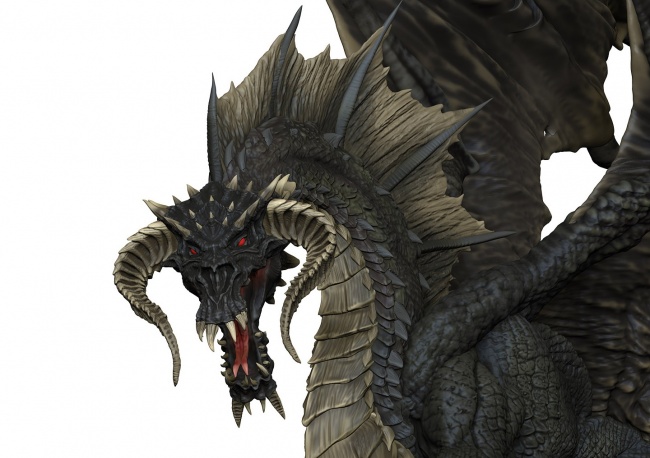 WizKids announced
D&D Icons of the Realms: Adult Black Dragon Premium Figure
, a dragon miniature for use with Dungeons & Dragons, to release into trade in December.
The Adult Black Dragon Premium Figure is the next release in the chromatic dragon figure series. This colossal miniature stands over nine-inches tall, and represents one of the most vile of the chromatic dragons. The detail on the miniature accentuates the black dragon's natural state of decay and despair, making it more skeletal-like appearance than the other chromatic dragons.
This miniature comes two to a carton, and will retail for $69.99.
WizKids also announced a wave of single-count monster packs as well as two larger-sized monster miniatures for the Dungeons & Dragons Nolzur's Marvelous Miniatures line to hit stores in November (see "WizKids Announces New 'Dungeons & Dragons Nolzur's Marvelous Miniatures' Monsters For November").
Click on Gallery below for a full-size image (image not final)!