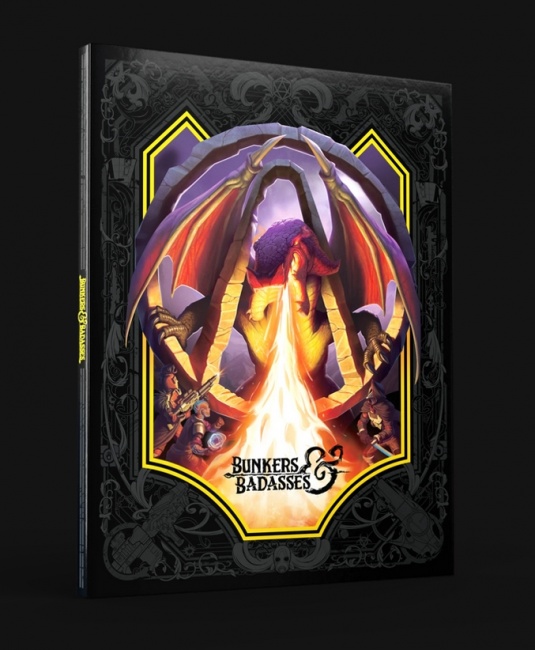 NerdvanaGames, alongside Gearbox Entertainment and Leder Games, announced
Bunkers & Badasses Science-Fantasy RPG
, a roleplaying game sourcebook based on elements of the
Borderlands
video game series, for release in Q1 2021.
Bunkers & Badasses Science-Fantasy RPG is based on the game-inside-a-game from the Borderlands video game series by Gearbox Entertainment. The sourcebook will contain 200 pages of rules about "skag-shooting, skeleton-looting, and treasure-hoarding." It also contains several adventures for Bunkermasters to run, including Assault on Dragon Keep. This book will come as a full color hardcover that will retail for $60.00.
In addition, Nerdvana Games is also offering a Deluxe Edition of the game. This $99.99 version of the game includes the sourcebook along with extras like 10 miniatures, 50 standees, 70 gun cards, a Bunkermaster screen, and dice.
XYZ Game Labs recently released Borderlands: Tiny Tina's Robot Tea Party (see "Build A Claptrap In 'Borderlands: Tiny Tina's Robot Tea Party'").