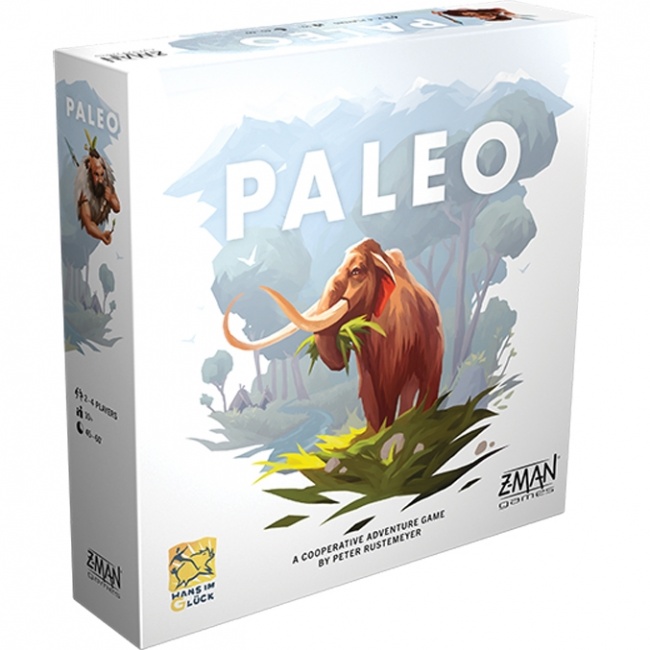 Z-Man Games unveiled
Paleo
, a prehistoric cooperative board game by Peter Rustemeyer, for release into stores on November 20.
In Paleo, players are in control of a group of prehistoric humans who are trying to cement their legacy by finishing a cave painting. Each player sends their group of humans off to explore the wilds, and attempt to recover resources. The object of the game is to discover new things, and for players to make sure their groups have enough food to keep them alive. To win the game, players must collect five victory tokens as a tribe, and finish their cave painting.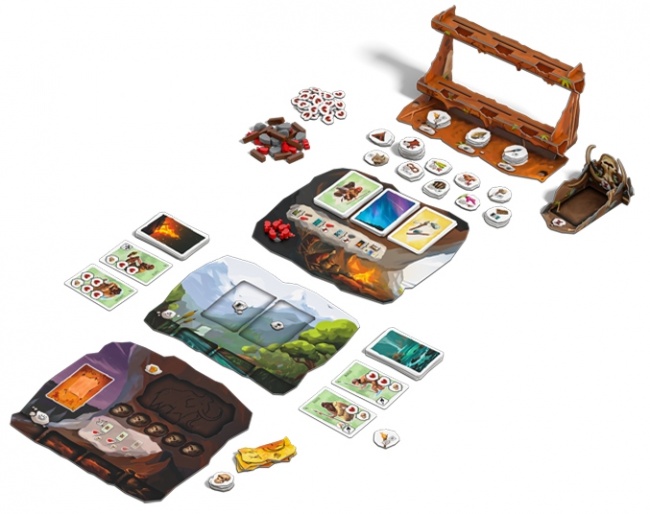 The game box comes with 222 cards, 40 wood tokens, 98 cardboard tokens, 3 boards, a graveyard, a workbench, 2 dice, a rulebook, and a supplement. This game is for two to four players, ages 10 and up, and plays in 45 to 60 minutes. It will retail for $59.99 upon release.
Z-Man Games also announced the release of Pandemic Legacy: Season 0 earlier this year (see "Z-Man Games Announces 'Pandemic Legacy: Season 0'").