This year, the expansion of the middle-grade graphic novel market has brought a huge variety of titles for the holidays, some catering to specific interests, others that are just good fun. The age range is stretching as well, with books for younger readers (age 5 and up) occupying a growing segment of the market. Here's a selection of books that will bring smiles all around this holiday season.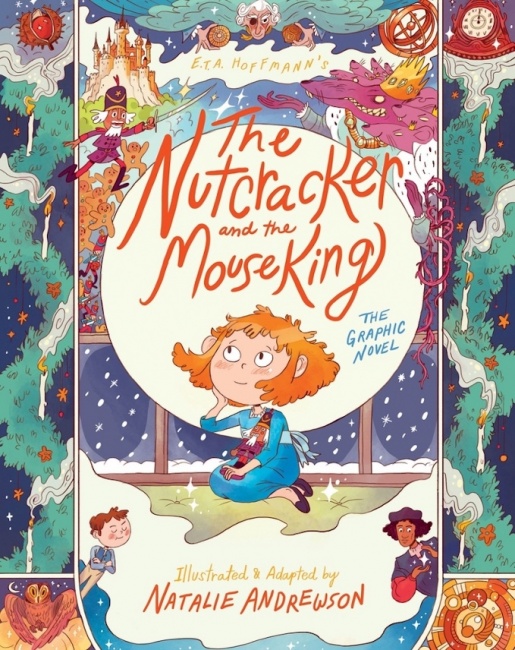 The Nutcracker and the Mouse King
(First Second Books) presents the full story of E.T.A. Hoffmann's 1816 novella, which was later adapted into the Nutcracker ballet. Hoffmann's story is longer and mixes fairy-tale events with bits of everyday life that readers will find familiar (a squabbling brother and sister, Christmas gifts so nice that the children are never allowed to touch them). In this story, Marie must appease the Mouse King each night with gifts, as Herr Drosselmeier tells her the story of a princess made ugly by a vengeful Mouse Queen and the boy who saved her. While the story gets dark in places, Natalie Andrewson's art is light and whimsical and keeps it centered on Marie and her imaginative heroics. (Ages 6-10, $18.99)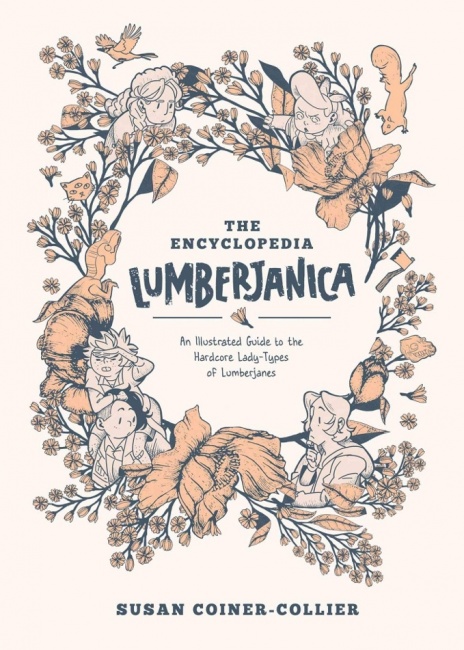 One of the hallmarks of the Lumberjanes is their habit of evoking famous women in their exclamations: "Holy Amelia Earhart!"
Encyclopedia Lumberjanica
(BOOM! Studios) is a compendium of fun facts about the women who inspired those outbursts and are role models for the Lumberjanes themselves. The hardcore lady-types are divided into five categories: The Arts, The Sciences; Activism, Politics, and Social Work; Groundbreakers; and Generally Rad, and they range from Girl Scouts founder Juliette Gordon Low to samurai Nakano Takeko. (Ages 9-12, $9.99)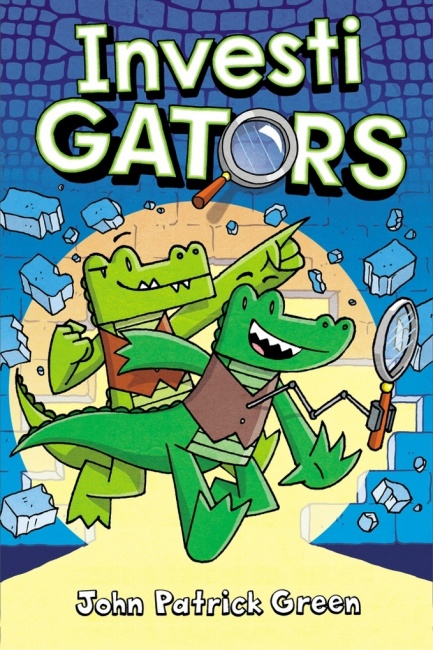 For kids who have run through all the
Dog Man
books, or just feel like something new, John Patrick Greene's
InvestiGators
(First Second Books) has the same goofy energy with slightly fewer poop jokes. Mango and Brash are alligator detectives who don silly disguises and deploy ridiculous gadgets. In the second book,
InvestiGators Take the Plunge
, their search for the infamous Crackerdile leads to a massive toilet backup (we said
slightly fewer
poop jokes, not
no
poop jokes). Adults who enjoy old spy spoofs like
Get Smart
will get a chuckle out of these as well. (Ages 7-10, $9.99)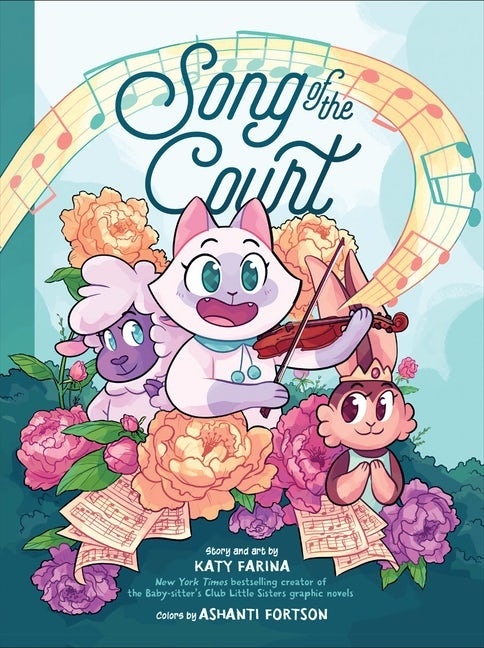 Katy Farina is the artist for the
Baby Sitters Little Sister
books, but
Song of the Court
(Sterling Children's Publishing), her first original graphic novel, has a very different look and feel. Set in a fairy-tale world where all the characters are cute animals, it looks deceptively simple, but it actually deals in some complex emotions that many children will relate to: Wanting to impress the cool kid, worrying about turning away from a family tradition, trying to balance work and joy. All this plays out in a story that children can readily understand, and it's funny too. (Ages 6-8, $12.95)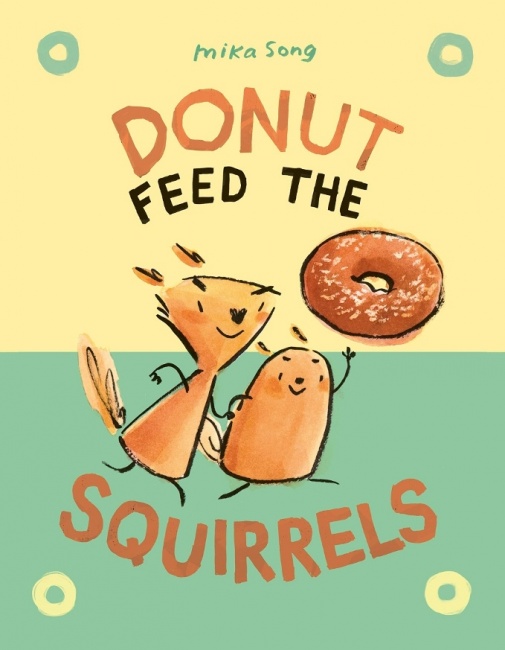 Donut Feed the Squirrels
(Random House Graphic) is pitched at the younger end of the middle-grade range, and it's a delightful book to be read alone or aloud. With sketchy art reminiscent of Patrick McDonnell's
Mutts,
and the same sort of silly humor as Ben Clanton's
Narwhal and Jelly
books, creator Mika Song takes readers on an adventure with a group of hungry squirrels who will go to extreme lengths to get their paws on some donuts. (Ages 5-8, $12.99)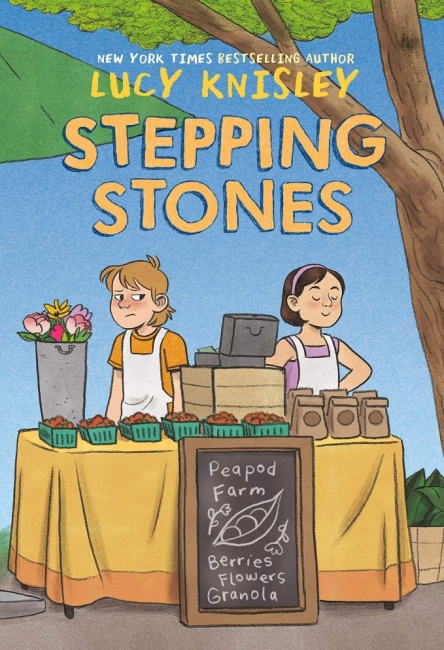 Lucy Knisley turns from memoir to middle-grade fiction with
Stepping Stones
(Random House Graphic), although it's still loosely based on her own experiences. When Jen's parents split up, she moves from the city to the country, where her mother's new boyfriend has a farm. He also has two daughters, but Jen has a hard time fitting into this new blended family, where everyone but her seems to be happy and self-confident. Knisley's clear, linear style and bright colors are well suited to middle-grade drama, and this book is a good pick for fans of Raina Telgemeier and the
Baby-Sitters Club
. (Ages 9-12, $12.99)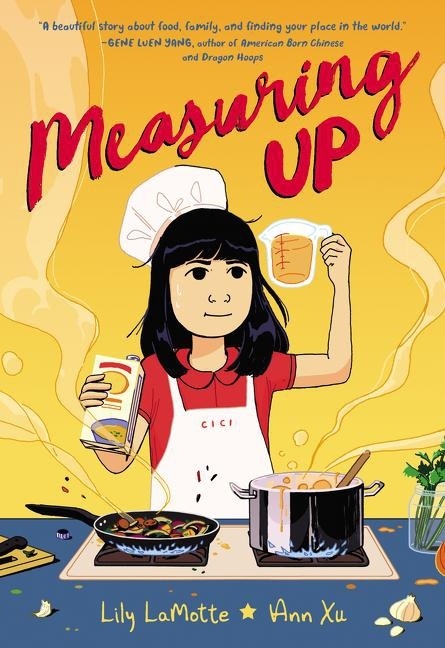 Writer Lily LaMotte and artist Ann Xu bring middle-school drama into the kitchen in
Measuring Up
(HarperAlley). Cici has just moved from Taiwan to Seattle. She's having trouble fitting in at school, and she misses her grandmother, A-má, who stayed in Taiwan. So she decides to enter a cooking contest, hoping to win enough money to pay for A-má to come for a visit on her 70th birthday. The catch is that Cici only knows Taiwanese dishes, but she takes the plunge, ready to rattle the pans and maybe make some friends along the way. (Ages 8-12, $12.99)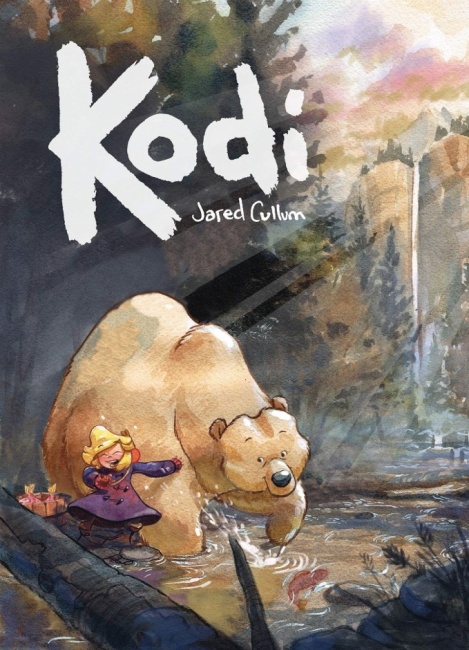 The storyline of Jared Cullum's
Kodi
(Top Shelf Books) is a familiar one: Two friends are separated, and one travels a long way to find the other. In this case, the friends are Katya, a shy girl who is spending the summer with her grandmother in Alaska, and Kodi, the Kodiak bear she finds trapped under a tree and nurses back to health. When Katya has to return home to Seattle, Kodi pieces together some clues and finds his way to her, causing havoc along the way. It's funny in some places, touching in others, and beautifully rendered, with watercolor scenes of the Alaskan wilderness, the streets of Seattle, and the many unforgettable characters Kodi meets along the way to find his friend. (Ages 8-12, $14.99)
CatNinja
(Andrews McMeel), by writer Matthew Cody and artist Yehudi Mercado, mixes old-fashioned comic-book action with modern life. Claude the cat was raised by a ninja master, but now he lives with a sister and brother whose parents have just split up. He also lives with his arch enemy, a diabolical hamster, and he slips out from time to time to battle villains, including a jewel thief. Things really start to go sideways when the kids' dad shows up with an enormous dog who, like the other pets, isn't quite who he seems to be. Fast-moving and hilarious, this is a great pick for kids who like 'Sparks,' superhero stories and silly cartoons. (Ages 7-10, $9.99)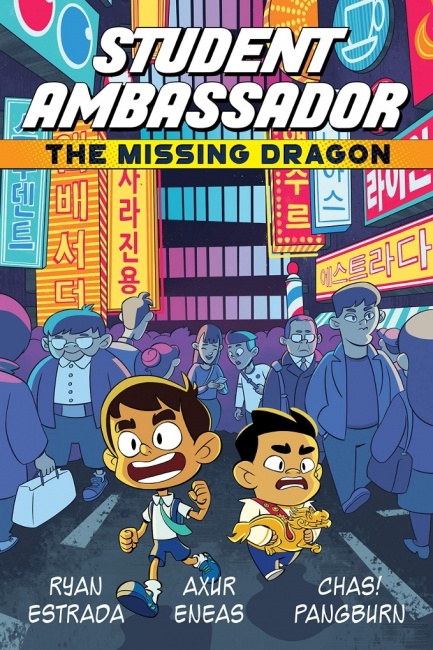 Student Ambassador: The Missing Dragon
(Iron Circus) is a smart, funny caper comic about two eight-year-old boys, one of whom is a dictator. The other one is Joseph Bazan, who resolves an international incident during a photo op with the president. The president then sends him to meet King Nang Nukatau III, who is about to start a war, hoping Joseph can talk some sense into him. The king is a spoiled brat (of course) but when attackers storm the castle and try to kidnap him, the two boys are off on an adventure that takes them through Korea and Japan and into some hair-raising situations. There's plenty of action, but the real heart of this book is Joseph's ability to really tune in to what people are saying and feeling and use that to resolve conflict, often in unexpected ways. (Ages 8-12, $14.99)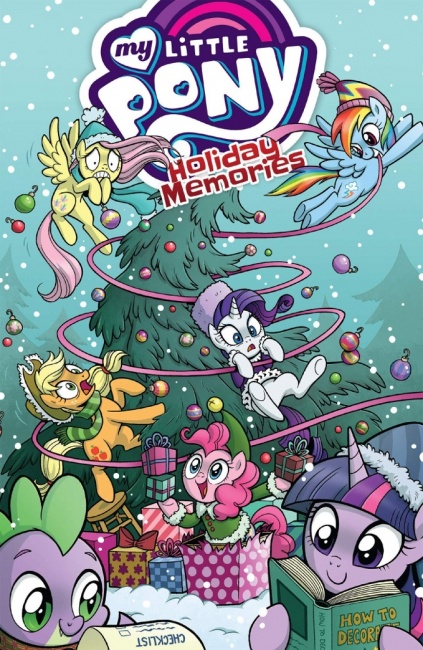 My Little Pony – Holiday Memories
(IDW Publishing) is a collection of stories centered on Hearth Warming Eve, the Ponies' own special holiday. These are classic holiday stories adapted to the MLP milieu: A mysterious creature is destroying the apple crop; the ponies read holiday stories while trapped in a snowstorm; and Rarity tries to go to three holiday parties at the same time. There's even a good-natured swipe at the commercialization of the holiday. (Ages 9-12, $12.99)
For all of the ICv2 Gifts Week articles on 2020 holiday merchandising, see "ICv2 Gifts Week 2020!"

Click Gallery below for full-size covers!