It's hard to please a teen, but it's not impossible. This year's YA graphic novels include books for those who are passionate about politics, intrigued by the supernatural, or still looking for that one thing to get hooked on, be it music or science fiction. Check out our gift recommendations for some YA graphic novels that offer a bit more cachet than the usual gift card.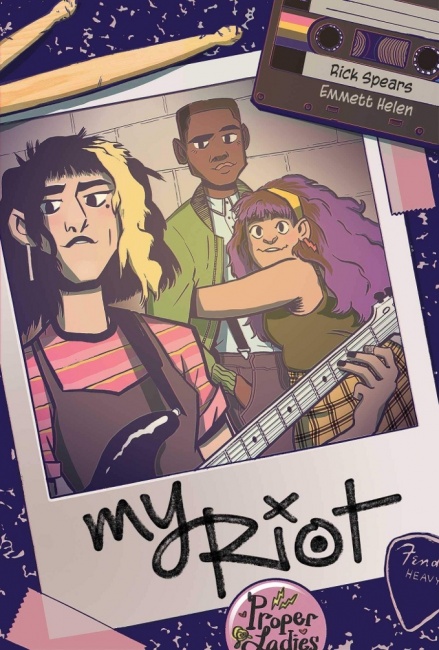 My Riot
(Oni Press), by Rick Spears and Emmett Helen, is a story of youthful questioning and the excitement of being part of something bigger than you are. It's 1991, and teenager Val is restless. After years studying ballet, she is getting tired of it, and when her teacher's pressure to lose weight gets to be too much, she quits, spectacularly. Instead, she discovers punk, sneaking into bars and eventually forming a band with her friends Kat, who pulls no punches, and Rudie, who is almost too cool to live. There's romance, too, with two cute guys and a couple of misunderstandings. Val's whirlwind life makes compelling reading, and while she's not perfect, she's certainly relatable. (Age 13+, $17.99)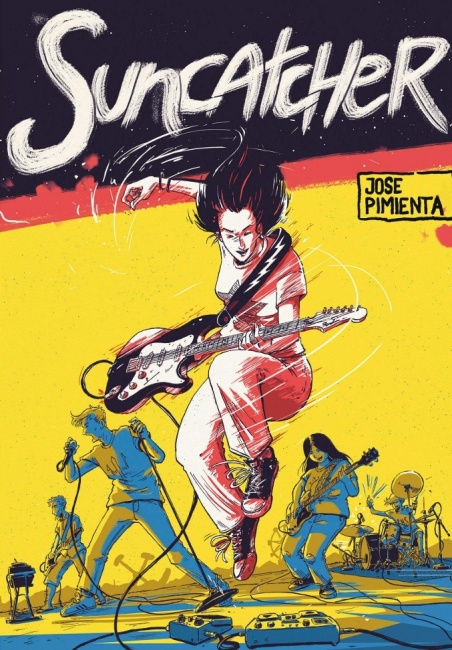 In
Suncatcher
(Random House Graphic), José Pimienta takes the punk rock scene in Mexicali, Mexico, as the setting for a ghost story with a modern twist. Beatriz is an up-and-coming guitarist who has just joined a band when her dead grandfather speaks to her from his old guitar, asking her to create an original song in order to lift a curse and free his soul. Pimienta follows the trajectory of Beatriz and her band as they start to build a following, while at the same time Beatriz becomes obsessed with her quest almost to the point of no return. (Ages 12-17, Hardcover $24.99/Paperback $16.99)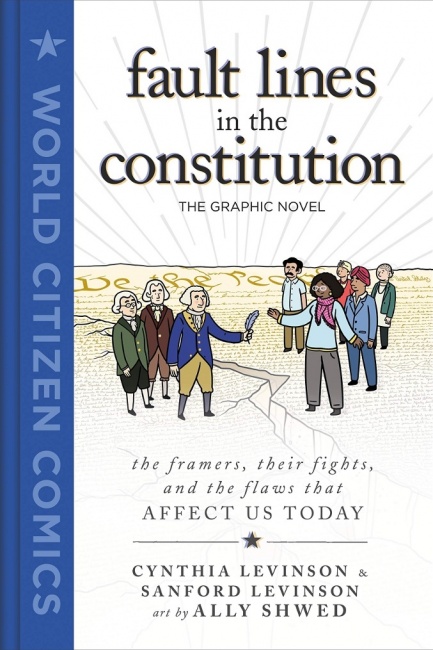 Teens (and adults) with an interest in politics will find plenty of food for thought in
Fault Lines in the Constitution
(First Second Books), which uses real-life situations to show where the Constitution has fallen short, then discusses what the founders had in mind when they wrote the clauses in question and how other constitutions (national and state) handle the same issues. The book is a graphic adaptation of the book of the same name by Cynthia and Sanford Levinson, and artist Ally Shwed brings the story to life with clear, lively illustrations. (Ages 13-17, $28.99)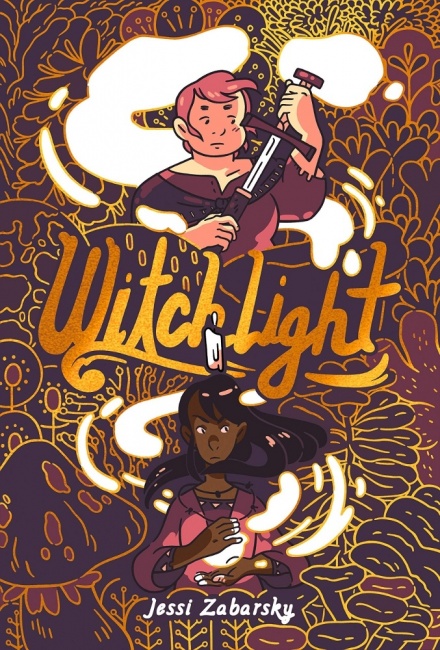 The central characters in Jessi Zabarsky's
Witchlight
(Random House Graphic) are Lelek, a witch whose soul has been split in two, with half of it in an unknown place, and Sanja, an ordinary girl who happens to be good with swords and cookery. The two form an unlikely friendship that deepens into romance as they travel together, and as Sanja learns about the trauma that Lelek has endured. Zabarsky's curvy, linear style and muted palette give this book a sophisticated look. (Ages 12-17, Hardcover $24.99/Paperback $16.99)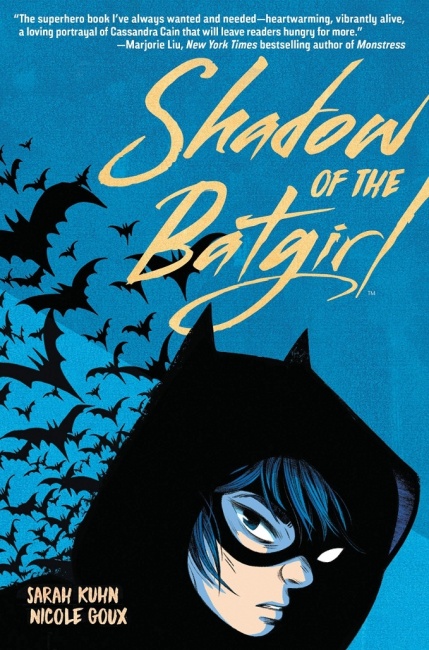 DC's YA graphic novels have been very successful at exploring the storytelling possibilities of legacy superheroes. In
Shadow of the Batgirl
(DC Comics), writer Sarah Kuhn and artist Nicole Goux take Cassandra Cain's origin story as a trained assassin raised to do nothing else and look at how it might turn out if she had a change of heart as a teenager. Barely able to speak, unable to read or write, but highly skilled in reading body language, she ends up living in the Gotham City library and hanging out in a nearby noodle shop. As she makes new friends and builds a new life, Cassandra has to fight the instincts she was taught, and when her father figures out where she is, she has to fight him and his minions as well. (Ages 12-14, $16.99)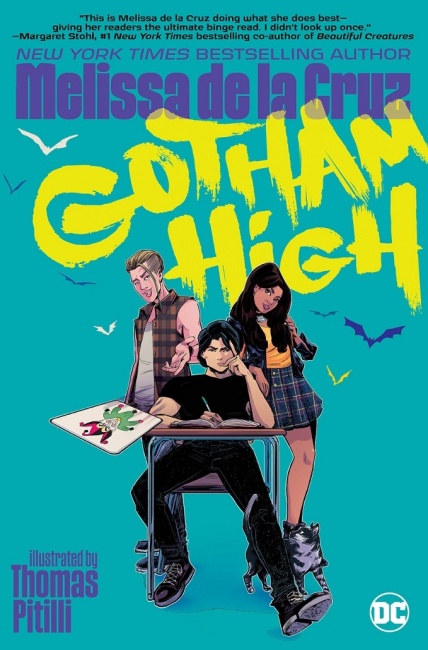 Gotham City High
(DC Comics), on the other hand, nods to Batman continuity but keeps going, casting Bruce Wayne as half Chinese and Alfred as his uncle from Hong Kong. When Bruce gets kicked out of elite Arkham Academy, he goes home to Gotham High, where Selina Kyle, the girl next door, is the queen bee and Jack Napier is a charming trickster. The story mixes action and high school drama with art that leans toward traditional comics style. (Age 16+, $16.99)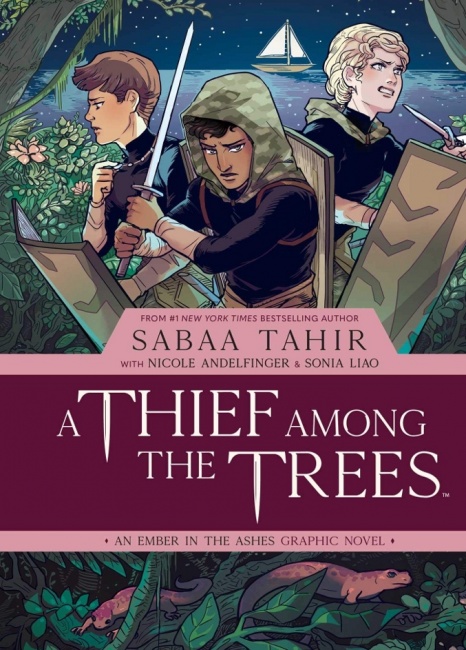 A Thief Among the Trees
(Archaia) is a prequel to Sabaa Tahir's
An Ember in the Ashes
prose novel series, but it's a standalone story that makes a good read for fans of the novels and an enticement for others to check them out. Tahir and her co-creators, writer Nicole Andelfinger and artist Sonia Liao, spin a tale of three girls who are trainees at an elite military academy who are assigned to steal a dangerous poison and quickly learn that there is more to their mission, and their world, than they ever suspected. (Ages 13-17, $19.99)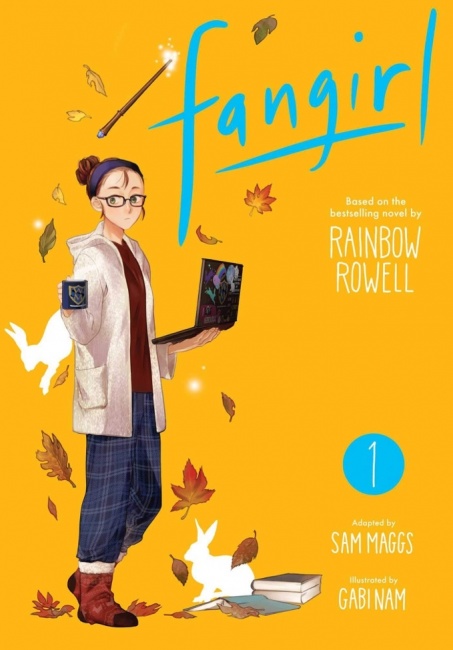 Cath is comfortably nerdy and quite happy staying immersed in the online fan community for her favorite fantasy novels, until she goes to college. Suddenly her twin sister Wren is ghosting her and she can't escape from all these real-life people, some of whom don't understand, or don't appreciate, her fandom.
Fangirl
(VIZ Media) is ably adapted from Rainbow Rowell's YA novel by writer Sam Maggs and artist Gabi Nam. (Ages 13-17, $16.99)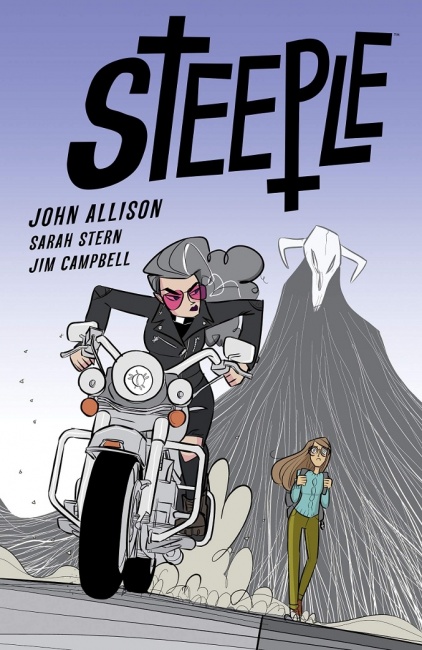 John Allison has a knack for creating characters who are witty, smart, and self-aware, and putting them into intriguing situations. In
Steeple
(Dark Horse Comics), the new curate, Billie, arrives at a cursed parish in a cursed town, and together with her new friend Maggie, a biker and bartender, whips up an entertaining fight between good and evil. (Age 14+, $19.99)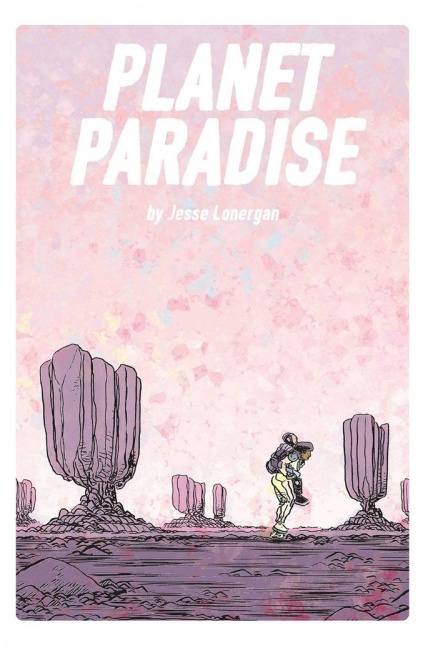 Space tourism goes awry in Jesse Lonergan's
Planet Paradise
(Image), a fun little spin on the sci-fi trope of humans stranded on a strange planet. Eunice is on her way to an off-earth resort when their rocket takes a wrong turn and crashes on a planet populated by giant lizards. The captain has survived but has a broken leg that requires lots and lots of pain pills, so it's up to Eunice to figure out how to deal with the lizards and get them off the planet; later on, she has a chance to use her newfound skills on her real vacation. Lonergan's art is straightforward but his creative use of panels lifts this book to the next level. (Ages 13-16, $16.99)
Click Gallery below for full-size covers!
For all of the ICv2 Gifts Week articles on 2020 holiday merchandising, see "
ICv2 Gifts Week 2020!
"