Manga publishers have outdone themselves this year with an array of stories that range from the classic to the offbeat, including childhood favorites, sophisticated stories, and a few titles that might surprise you. Here's a look at the manga we'd love to see this holiday season.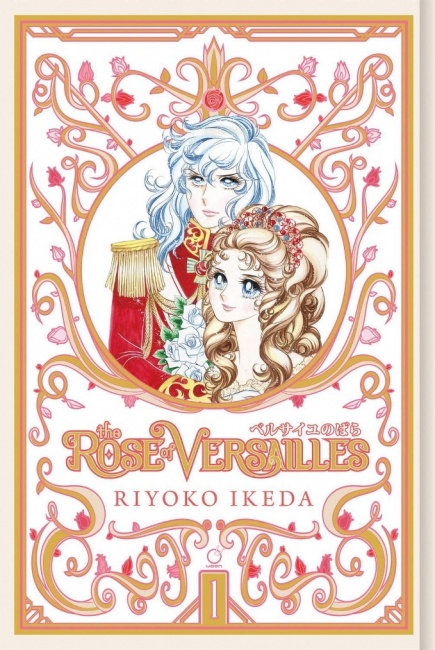 Riyoko Ikeda's
Rose of Versailles
(Udon) is a classic story in a deluxe edition that has holiday gift written all over it. Three volumes are out so far, with two more due next spring, all hefty omnibus volumes presented in deluxe hardcover format with a gilt-embossed cover. Ikeda's tale of Queen Marie Antoinette and her cross-dressing bodyguard Oscar holds up well almost 50 years after its release, with gorgeously detailed art and a heady mix of history and fiction. This manga is perfect for shojo fans or for connoisseurs of classic manga such as Moto Hagio's Heart of Thomas. (Age 13+, $38.99)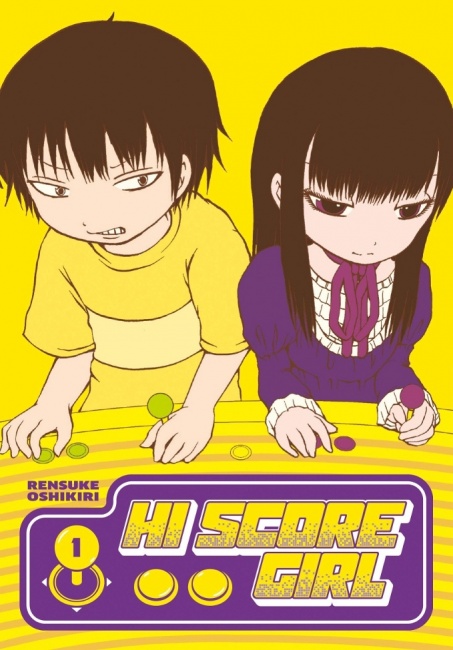 Rensuke Hoshikiri's
Hi Score Girl
(Square Enix) is a love letter to the fighting games of old, each of which becomes the focus of a chapter in this high-school rom-com. Set in 1991, the story follows teenager Haruo Yaguchi as he tags along after Akira Oono, a silent girl who is a sort of video game savant. Not only does she know all the moves, half the time she's playing on a dilapidated machine with only half the controls. Haruo acts as a sort of Greek chorus, perpetually surprised at her every move. The manga has been adapted into an anime, which runs on Netflix, and while it's eight volumes long (three are out so far), each one can be read on its own. (Age 13+, $12.99)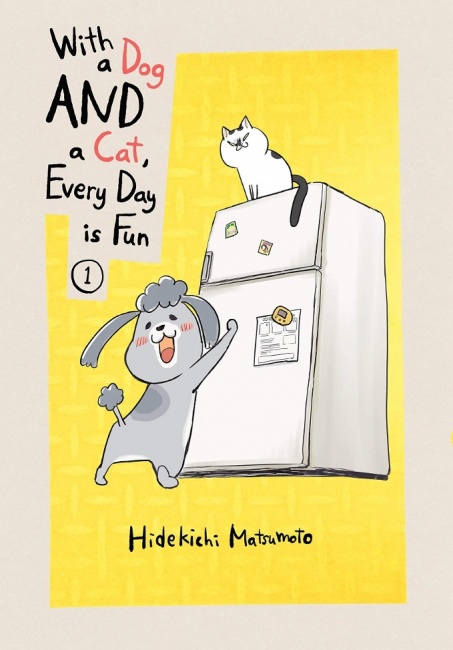 Some folks love dogs, some prefer cats, but for those who are OK with both,
With a Dog AND a Cat, Every Day Is Fun
(Vertical Comics) is a delight. The stories are slices of the everyday life of manga-ka Hidekichi Matsumoto, whose pets tend to the extremes: Her dog, Inu, is happy and enthusiastic, while her cat, Neko, is quiet and ominous. Matsumoto plays up the drama for comic effect, but her pets are also really cute. (Age 12+, $12.95)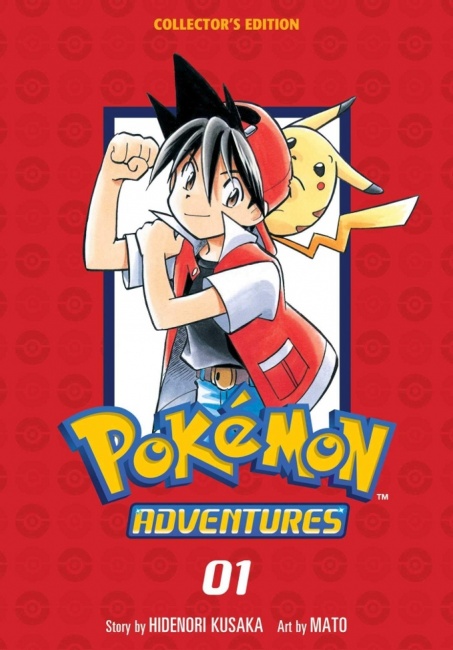 Pokémon
is a perennial favorite, and the
Pokémon Adventures Collectors Edition
(VIZ Media) is a great gift for a kid who is just beginning to discover the world of Pokémon or is already a fan of the anime and games. Each three-in-one omnibus volume contains over 600 pages of the original
Pokémon Adventures
, which was the first manga based on the franchise and was once described by Satoshi Tajiri, the creator of
Pokémon
, as the manga that best described the world of
Pokémon
as he imagined it. (Ages 8-12, $17.99)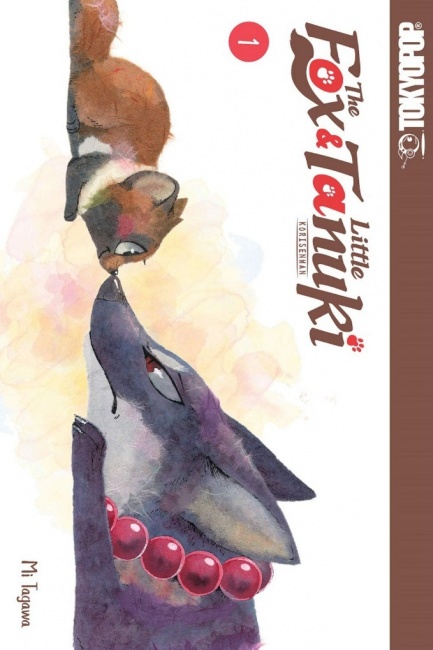 The Fox & Little Tanuki
(Tokyopop) is a magical-animal story with gorgeous Disney-esque art and a folk-tale feel. An evil fox must overcome his nature by raising a mischievous baby tanuki (a sort of racoon-dog) who also has magical powers. The tutelage is overseen by the other animals, so there's no room for shenanigans, but plenty of fun side commentary. (All Ages, $12.99)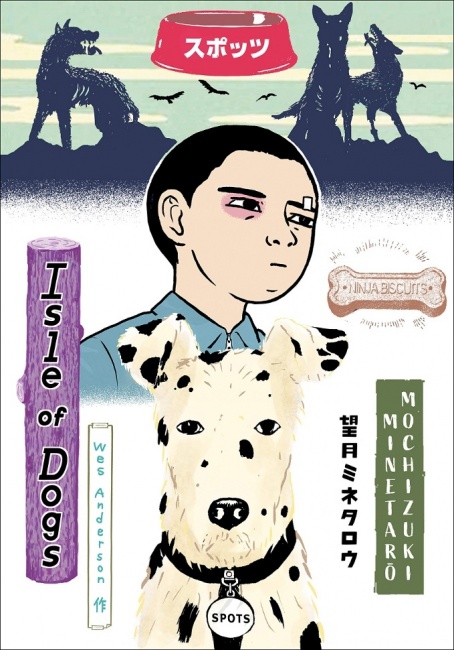 Wes Anderson's Isle of Dogs
(Dark Horse Comics) is a manga adaptation of the animated movie about an orphaned boy's search for his dog, who has been scooped up with all the other dogs in Tokyo and deposited on a trash island because of an epidemic. Tug at the heartstrings much? Interestingly, the adapter is Minetaro Mochizuki, who is best known in this country for his
Dragon Head
, a horror manga set in the subway tunnels of Tokyo. This manga is very different, with an open, light feeling and plenty of adorable dogs. It's a slim volume at just 80 pages, but Dark Horse's oversized hardcover has a deluxe feel. (Age 12+, $19.99)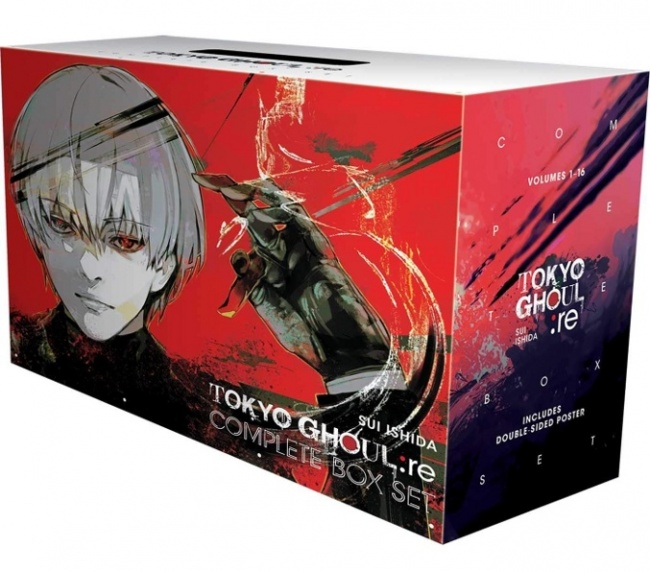 Tokyo Ghoul: re
finished its run this year, but VIZ Media has two holiday gifts for fans. The
Tokyo Ghoul: re
complete box set collects all 16 volumes of the series and bundles them with an exclusive double-sided poster. If you know someone who read the original but never got to the sequel, well, this will get them through the winter. (Age 16+, $169.99)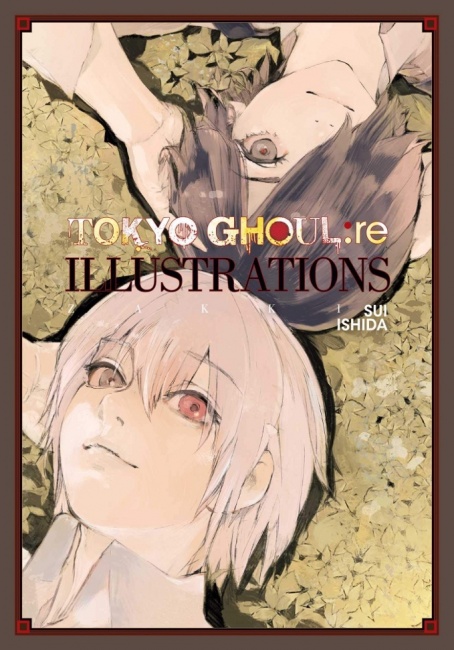 And any fan of Sui Ishida's work will appreciate the art book
Tokyo Ghoul:re Illustrations: zakki
, filled with color artwork and behind-the-scenes commentary about the ghouls and their world. The hardcover artbook will be released in November. ($30.00)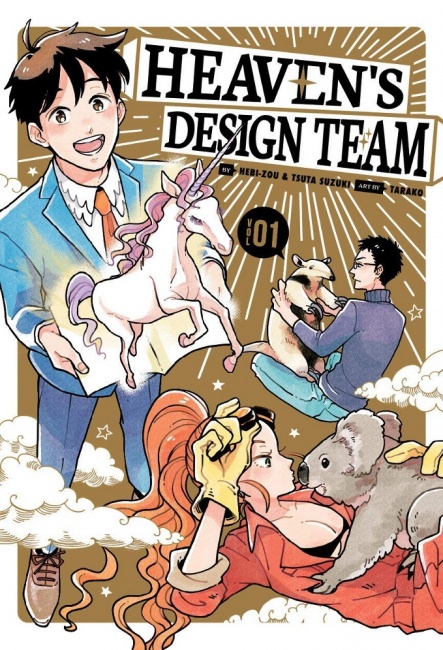 Heaven's Design Team
(Kodansha Comics) answers the question "What
were
they thinking of when they designed the giraffe?" with a look at the day-to-day life of God's R&D department, a motley team of designers who brainstorm requests from above, test prototype animals, and get into hilarious arguments. While their creations seem unlikely, all the animals that get final approval are real, and each chapter ends with factual information. The first volume just came out, and since the chapters are basically self-contained, it's a good read all on its own. (Age 16+, $12.99)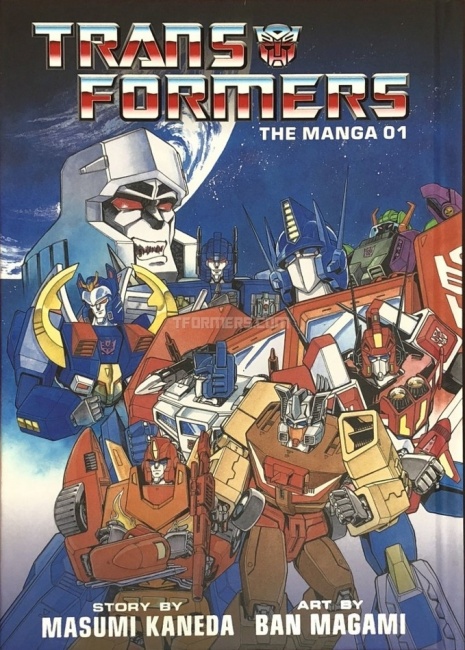 Transformers: The Manga
(VIZ Media) collects the Transformers comics that ran in
TV Magazine
in Japan, beginning around the same time that the toy franchise was launched, in the early 1980s. The story is told from the point of view of a boy named Kenji, who becomes an "honorary autobot" in the first chapter, and the plot roughly follows the
Transformers
cartoon at first, but then veers off in a different direction. There are three volumes in the series, and if you're feeling spendy, all three are available now. The hardcover volumes have a nice, solid feel to them and are a good gift for kids and older fans alike. (All Ages, $24.99)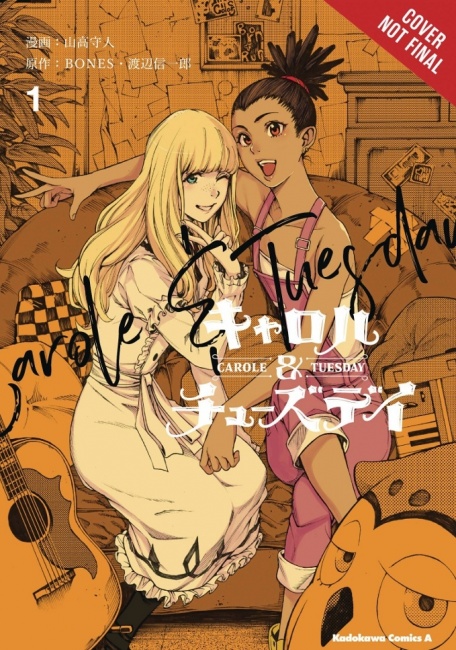 Carole & Tuesday
(Yen Press) started out as an anime about two aspiring musicians, both runaways from very different places, who wind up meeting and becoming friends. On Mars, which has been terraformed to make it habitable for humans. The anime, which debuted on Netflix last year, has been adapted into a two-volume manga, and this this story about friendship between two women is one of Yen's most anticipated manga. The first volume comes out in November (Age 13+, $13.00)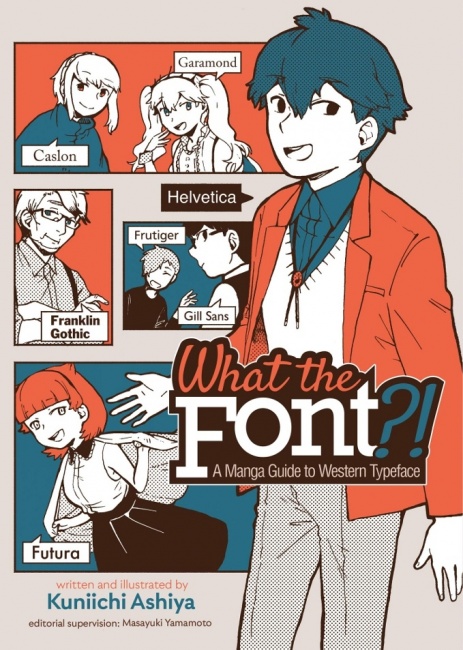 And now for something completely different:
What the Font?!
(Seven Seas Entertainment) is a book about typefaces, but it's wrapped in a story because that's how the Japanese do instructional comics. A sales rep who doesn't know the first thing about type and logos is asked to help a colleague after the company's designer goes AWOL. Fortunately, Helvetica is there to help, along with his pals Futura, Garamond, and even Comic Sans. Each personified font gets a short chapter, with additional notes in the margins. It's a fun read for anyone interested in type, design, or offbeat manga, and it's complete in one volume. (Ages 10+, $13.99)
For all of the ICv2 Gifts Week articles on 2020 holiday merchandising, see "ICv2 Gifts Week 2020!"

Click Gallery below for full-size covers!