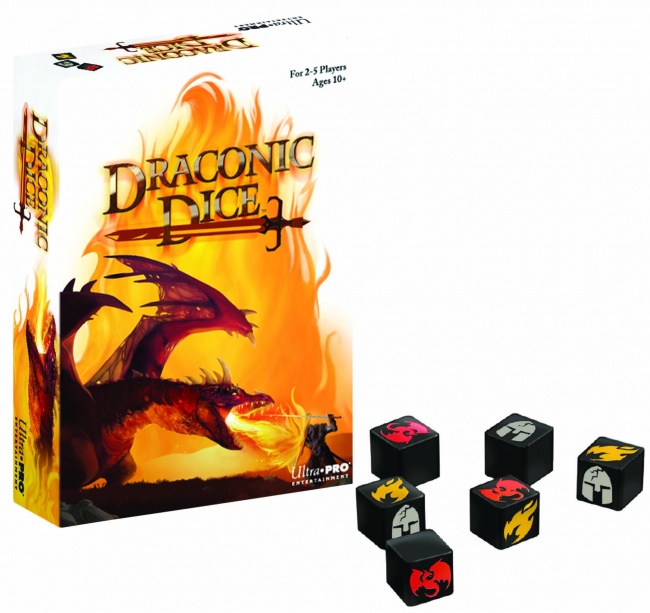 Ultra PRO revealed
Draconic Dice
, an updated version of
Dracarys Dice
by Playroom, for release in December.
The goal of this dice rolling game is to be the first player to unload all of the dice from their dice pool. Dice get removed by rolling dragons, which are given to other players, and injured knights, which get removed from the game. Fireballs are placed in the middle of the play space, and any player that doesn't roll a fireball on their turn must collect all the dice in the middle. The game box contains 20 custom dice and instructions.
This game is for two to five players, ages 10 and up, and plays in 10 to 15 minutes. It will retail for $12.00.
Ultra PRO also announced a new edition of Snorta!, an animal sound-making game by Playroom, for release in November (see "Ultra PRO Announces New Version of 'Snorta!'").