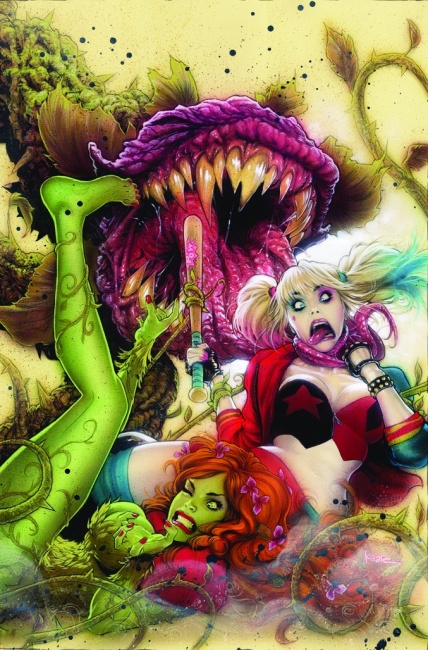 DC Comics announced
DC Love is a Battlefield
#1 for release on February 9, 2021.
DC characters have gone full-on "Pat Benetar" for Valentine's Day. This 80-page prestige format book features stories of some of DC's greatest heroes at odds with their romantic counterparts: Batman and Catwoman, Wonder Woman and Steve Trevor, and others. It is written by Cavan Scott, Andrew Wheeler, Crystal Fraiser, and Regine Sawyer with art by Jose Luis, Crystal Fraiser, Reginne Sawyer, and more.
The cover for this book showcases the on-again, off-again couple of Harley Quinn and Poison Ivy (see "Confessions of a Comic Book Guy -- A Kiss Is Just A Kiss?") done by Kaare Andrews. This book is full color and will retail for $9.99.
Click on Gallery below for full-size images!