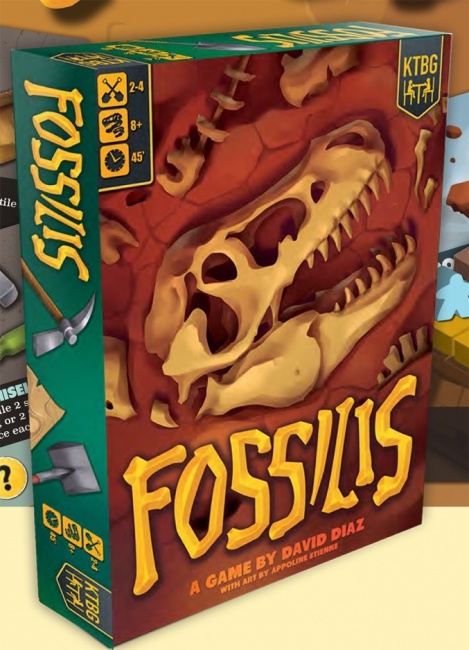 Kids Table Board Games unveiled
Fossilis
, a paleontology board game, for release in December.
In Fossilis, players assume the roles of paleontologists trying to uncover fossils from a tile 3D dig site. Players use brooms, shovels, and whisks to remove tiles from the dig site to unearth new troves of fossils. The deeper they dig, the more precious the bones removed become. However, they need to beware of the shifting ground below that can slow down progress in the dig. The player that makes the best discoveries will win the game.
This game is for two to four players, ages 8 and up, and plays in 45 minutes. It will retail for $45.