Fantasy Flight Games unveiled
Agent Kallus
and
Lando Calrissian
, two Commander expansions for
Star Wars: Legion
, for release in February 2021.
Agent Kallus is one of the Imperial Security Bureau's most ruthless agents, and this expansion allow him to command an Imperial army. His miniature is customizable, offering players a choice of his facial expression, helmet, and weaponry. The expansion pack comes with his miniature and unit card, 3 signature Command cards, a Flaw card, and 7 Upgrade cards.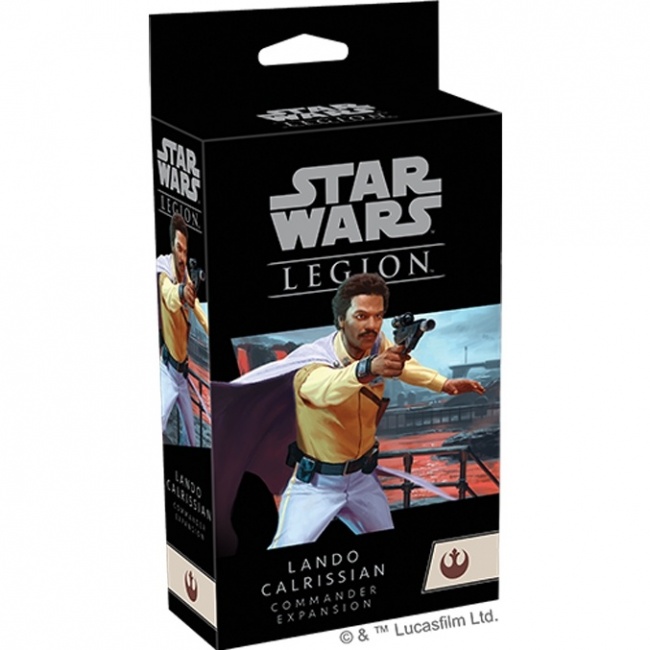 Lando Calrissian is one of the galaxy's most well-known smooth-talking gamblers, and when the galaxy is at stake, he sides with the Rebel Alliance. This expansion comes with everything players need to put Lando in charge of a Rebel army. The game box comes with his miniature that features options for cape styles, facial expressions, and weapons, his Unit card, 3 signature Command cards, and 6 Upgrade cards.
Both of these Command Expansions with retail for $14.95.
Fantasy Flight Games also announced Star Wars Legion: Republic Specialists Personnel and Star Wars Legion: Separatist Specialists Personnel to release on January 22 (see "Fantasy Flight Games Announces Two Clone Wars Era 'Star Wars: Legion' Miniatures Sets").
Click on Gallery below for full-size images!