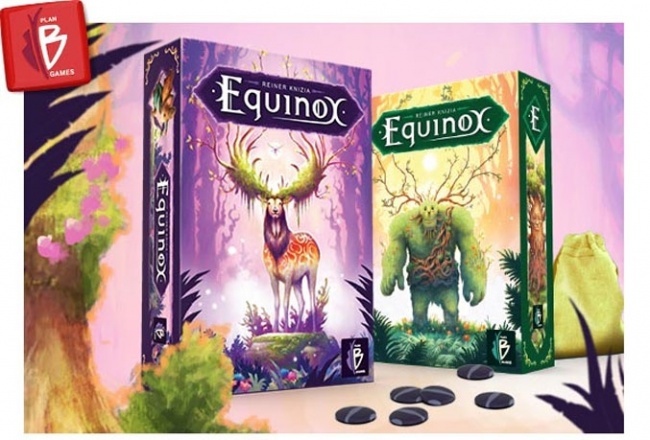 Plan B Games unveiled
Equinox
, a new board game by Reiner Knizia, for release into retail in June.
This game is a re-themed version of Knizia's Colossal Arena with two new creatures, revised gameplay, and new art. In Equinox, forest creatures gather to write themselves into the legendary storybook, but there is only room for four stories to be added. Thus, a competition ensues, and players have to bet on power cards in front of creatures in order to influence the outcome. There are a 14 unique characters in the game, and only eight are used in a single game which increases replayability.
This game is for two to five players, ages 10 and up, and plays in 40 to 60 minutes. It will retail for $59.99, and be available with two different covers.
Plan B Games recently released Century: Golem - An Endless World, the last chapter in the Century Golem board game trilogy (see "Plan B Games Unveils the Last Chapter in 'Century: Golem' Saga").
Click on Gallery below for full-size images!