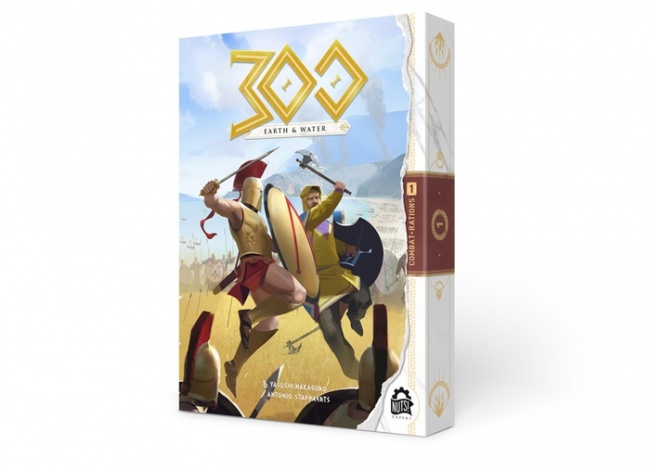 Ares Games and Nuts! Publishing have inked a deal for North American distribution starting with
300: Earth and Water
and
Mini Rogue
.
Ares Games now has the rights to distribute Nuts! Publishing's games in the U.S., Canada, and additional territories worldwide. Ares and Nuts! began their partnership through Ares' distribution of the French version of War of the Ring. The first Nuts! game arriving in the N.A. hobby retail channel, as a result of this deal, will be 300: Earth and Water in May. This is a wargame for two players based around the legendary battles between the ancient Greeks and the Persians.
The second game to be released in the N.A. market will be Mini Rogue, which is dungeon crawler where players are trying to recover the Og's Blood ruby. It is a cooperative game designed by Paolo Di Stefano and Gabriel Gendron, and is for one to two players. This game will be released over the summer, alongside two expansions: Depths of Damnation and Glittering Treasure.
Thus far, there has been no word on MSRP for these new releases.
Ares Games also teased Orconomics 2E, a board game by Russian design studio Economicus and Igrology, which will be launching on Kickstarter in February 2021 (see "Ares Games Teases 'Orconomics 2E' KS").