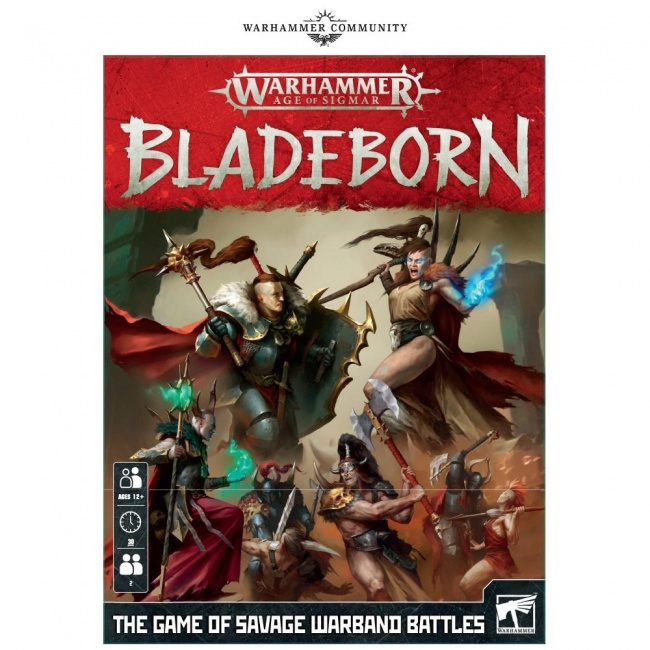 Games Workshop teased
Bladeborn
, a miniatures board game for
Warhammer Age of Sigmar
, for release in 2021.
Along with the new Warhammer 40,000 board games (see "Games Workshop Previews Two New Space Marine Board Games for 'Warhammer 40,000'"), GW will also put out a miniatures board game for their fantasy line Warhammer Age of Sigmar that features Khagra's Ravagers versus the Godsworn in a gladiatorial-like arena. In this game, the two armies will use their unique skills to earn a spot in Archaon Everchosen's armies. This game can be used as a gateway product to attract more players to explore the realms of Warhammer Underworlds and Warcry.
The game box comes with push-fit models, dice, stat cards, and a game board. This game is for two players, ages 12 and up, and plays in 30 minutes. There has been no word on retail price as of the publication of this article.
Click on Gallery below for full-size images!