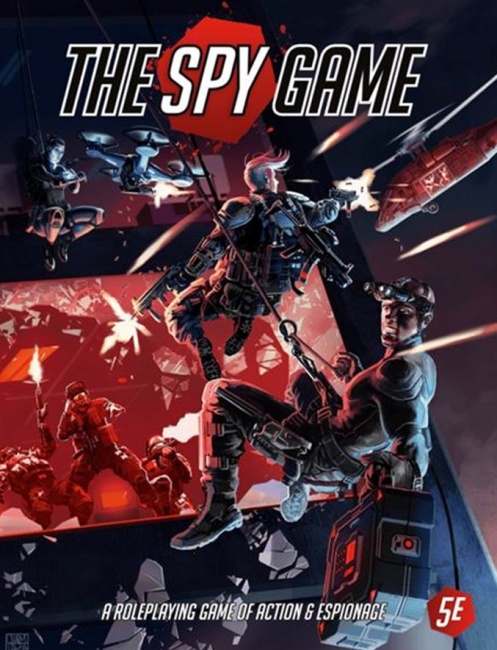 Modiphius Entertainment revealed
The Spy Game
, a new espionage RPG, for release in April.
In The Spy Game, players can delve into the world of international espionage. The game is set in the modern era, and players take on the roles of agents battling aganist assassins, evil geniuses, and other nefarious secret agents. It runs on the 5E rules engine, and the game offers backgrounds on variety of character archetypes as well as world agencies. This game offers players a chance to roleplay managing their own intelligence agency on a world stage, and Gamemasters will be able to take advantage of resources that allow them to design complex plots and deadly missions.
The Spy Game will retail for $42.00.
Modiphius Entertainment also recently revealed details, pics, and prices for the five initial products in its Dune RPG line (see "Modiphius Details 'Dune: Adventures in the Imperium' RPG").