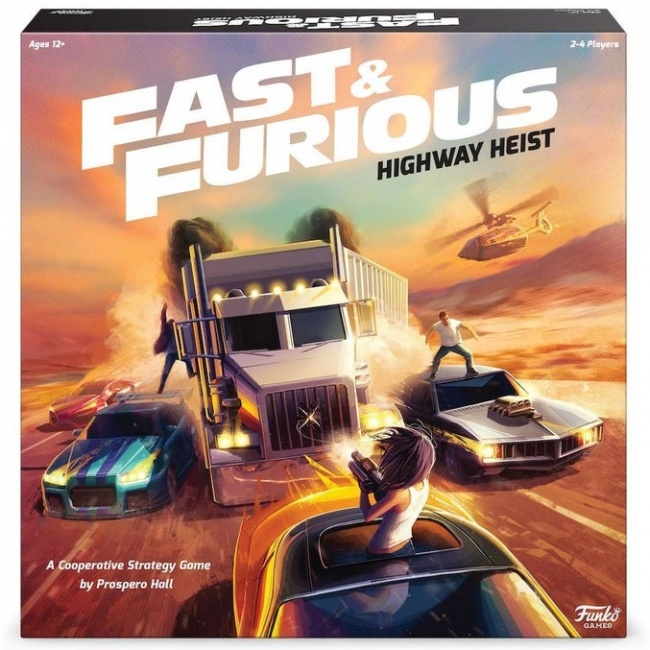 Funko Games announced
Fast & Furious: Highway Heist
, inspired by the
Fast & Furious
film franchise, for release in 2021.
Fast & Furious: Highway Heist
puts players in the roles of Dom, Brian, Letty, and the rest of Team Toretto as they take on various scenarios. Character stats are combined with their vehicle stats, creating unique combinations in every game played. Players will have work together across three different scenarios, including highjacking a swerving semi filled with valuable cargo, taking down a rampaging tank, and bringing down a high-tech helicopter that is firing wildly on everyone below.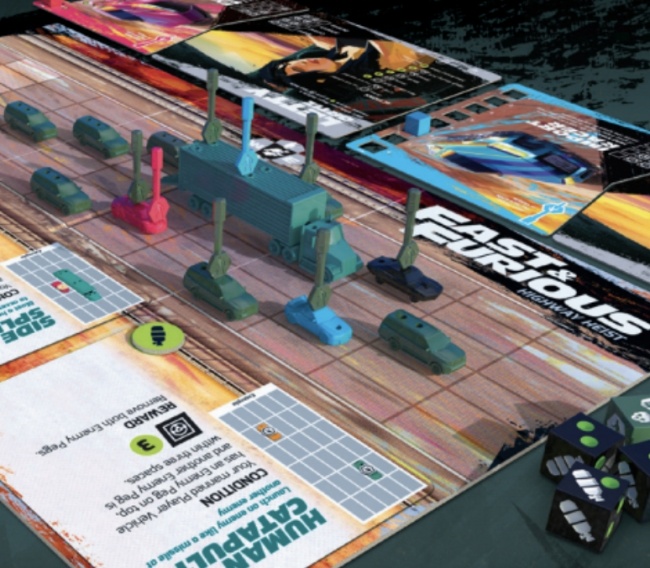 Fast & Furious: Highway Heist
includes a game board, 6 character boards, 4 vehicle boards, 4 player vehicles, 4 enemy vehicles, 8 enemy SUVs, 4 player pegs, 9 enemy pegs, 6 dice, 27 stunt cards, 36 enemy cards, 3 scenario boards, 4 reference cards, 36 tokens, 7 tracker cubes, 3 scenario guides, and instructions. It is for two to four players, ages 12 and up, and plays in 60 minutes. The game will retail for $29.99 when it releases.
Funko Games announced a new Disney Princess board game as well (see "
Gaze into the Magical Wishing Well Alongside the Disney Princesses in 'See The Story'
").