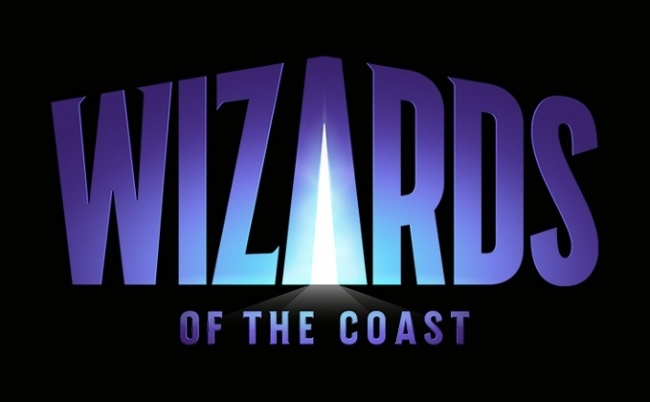 Hasbro announced at its annual Investor Event Thursday that it would begin reporting Wizards of the Coast and Digital Gaming as a segment for its quarterly and annual financials going forward, reported sales and operating profit looking backward at 2020 and 2019, and also broke out Wizards of the Coast sales numbers (from within the new Wizards of the Coast and Digital Gaming segment) for 2020, a treasure trove of information about one of geek culture's most important companies. The new segment with WotC at its heart includes all revenue associated with Wizards of the Coast tabletop and digital games, including
Magic: The Gathering
and
Dungeons & Dragons
, as well as licensed Hasbro digital gaming across the portfolio.
The top line number is that Wizards of the Coast had $816 million in sales in 2020, with
Magic: The Gathering
revenue up 23% and
Dungeons & Dragons
revenue up 33% for the year to record years for both. Sales for the WotC and Digital Gaming segment as a whole were up 19%, from $761.2 million in 2019 to $906.7 million in 2020. That means that the non-WotC portion of the segment (licensed Hasbro digital gaming) was $90.7 million.
The craziest number is that the operating profit for the WotC and Digital Gaming segment for 2020 was $420.4 million. That's an eye-popping number on its own, representing a 46% operating profit margin, but what's even more amazing is that the number for the WotC and Digital Gaming segment is over $112 million more than the operating profit for Hasbro's entire consumer products segment, which includes its massive toy business and all the rest of its games. The consumer products segment generated over four times the WotC segment's sales in 2020 ($3.65 billion), for less profit.
Wizards of the Coast on its own is also more profitable than Hasbro's consumer products segment; even if you subtract the non-WotC digital gaming revenue ($90.7 million), the segment makes more money than the toys and other products.
From the outside, Hasbro looks like a toy company, but with these numbers, it's revealed to be a geek game company with toy and entertainment divisions. No wonder Hasbro CEO Brian Goldner explained, "We have simplified our structure to maximize our growth and provide a clearer view to the drivers of Hasbro revenues, profit, margin, and cash generation."
The restructuring may explain why Hasbro moved the Avalon Hill brands to Hasbro from Wizards of the Coast last fall (see "
Avalon Hill Will Move from WotC to Hasbro
"); it leaves WotC as a clear play with its own creations.
The last time Hasbro reported separate numbers for sales by Wizards of the Coast was back in 2001, when WotC coffers were bulging from its sales of the
Pokemon CCG,
for which it had a license. Here's another crazy number: adjusted for the inflation, WotC sales have actually gone down since then. Tearing apart Hasbro's reporting after it acquired WotC, Wizards of the Coast sales in 2000 were likely around $725 million (with around $568 million of that amount due to
Pokemon
, see "
Hasbro Results Cite Pokemon Decline
"); that's around $1.1 billion in 2020 dollars. But WotC has learned a lot since then, and selling its own brands is generating a big multiple of the $100 million or so in profits it was making selling someone else's game along with its own.
In August of 2001, Hasbro moved WotC into its gaming segment for reporting purposes (see "
Hasbro Clips WotC's Wings
") and the view turned opaque; this is the first time since then that we've had visibility to the geek game giant's performance.
WotC is not slowing down in 2021 and beyond; not only did Hasbro announce that it is increasing the number of premiere card set releases for
Magic: The Gathering
from five to six in 2021, it is also launching a sub-brand under which it will launch
Magic
sets for
Warhammer 40K
and
Lord of the Rings
beginning in 2022 (see "
Licensing Plans for 'Magic: The Gathering'
").
A new logo for Wizards of the Coast was rolled out for the event.