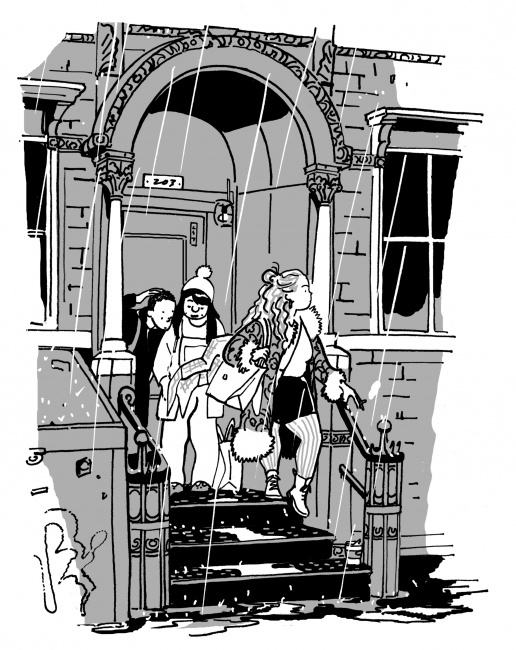 Drawn & Quarterly has acquired the rights to publish an OGN by Jillian and Mariko Tamaki. The new OGN will be headed to stores in Spring 2023.
Jillian and Mariko Tamaki are an award-winning duo of creators that have won an Eisner-award together for This One Summer back in 2015 (see "'Lumberjanes,' 'Saga,' 'Little Nemo' Feted at 2015 Eisner Awards"). Drawn & Quarterly publisher Peggy Burns commented on the deal:
"In 2010, Jillian and Mariko exploded the YA graphic novel market with a nuanced queer goth coming of age story filled with subtext. Skim raised the bar on what we consider young adult both in subject matter and art style," said Burns. "With this new book, they're now shifting their focus to early adulthood, capturing female friendship and the perils of growing up via an eye-opening trip to NYC. Their magic of being able to completely intertwine their individual art forms into a cohesive, spectacular whole is on display yet again."
The new OGN they are working on for Drawn & Quarterly is about high school best friends Zoe and Dani, who are now freshman college students on spring break in 2009. They head to New York to explore a city they have always wanted to visit. Fiona, a classmate of Dani's, comes along on the trip and the trio try to see as much of the city as possible. The graphic novel will tell the story of three friends beginning life as twenty-year olds and the highs and lows of travelling in an unfamiliar city.