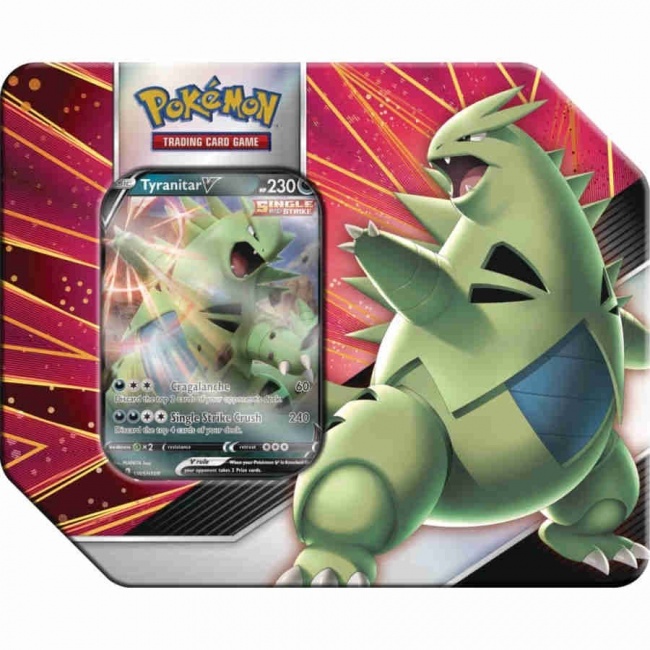 The Pokemon Company International will release two new
Pokemon Trading Card Game: V Strikers Tin
, one featuring Tyanitar V and another featuring Empoleon V, on May 21.
As part of the Battle Styles release (see "Learn a New 'Pokemon TCG' Gameplay Mechanic in 'Sword & Shield: Battle Styles' "), the power of Tyanitar V and Empoleon V will be unleashed in tin form. Tyranitar V relies on its bone-crunching power to win battles whereas Empoleon V features quick, cold moves. Each tin comes with 1 of 2 foil Pokemon V cards (either Tyranitar V or Empoleon V), 5 Pokemon TCG booster packs, and a code for Pokemon Trading Card Game Online.
The Pokemon Company International also unveiled V Battle Deck Victini vs. Gardevoir, a new double deck bundle for Pokemon TCG, which will release on May 7 (see "The Pokemon Company International Unveils a New Double Deck Bundle for 'Pokemon TCG'").
Click on Gallery below for full-size images!