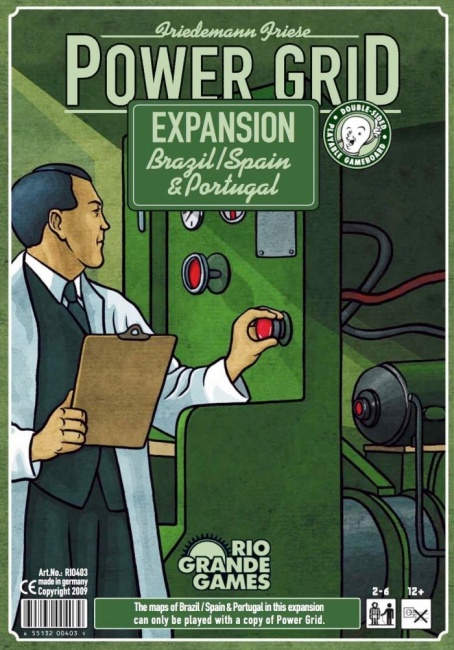 Rio Grande Games is releasing the
Power Grid Expansion: Brazil/Spain & Portugal
, featuring a collector's box designed to hold multiple expansion maps.
The new expansion comes with two maps offering different challenges. The Brazil map features a scarcity of resources for a greater playing challenge as well as biogas-fired power plants in lieu of garbage-burning plants. The Spain & Portugal map, on the other hand, offers the twin opportunities of increased uranium and broader use of wind-power.
The expansion includes a single double-sided map board with Brazil on one side and Spain and Portugal on the other. It is packaged in a collector's box with the same dimensions as the base game to hold this and other map expansions. It supports games with 2 to 6 players, with games lasting a little less than two hours. MSRP is $24.95.
As an expansion, a copy of the base Power Grid game or Power Grid: Recharged is needed to play. Power Grid: Recharged, and updated version of the game celebrating its 15th Anniversary was released in 2019 (see "Rio Grande Lights Up 'Power Grid' Again").