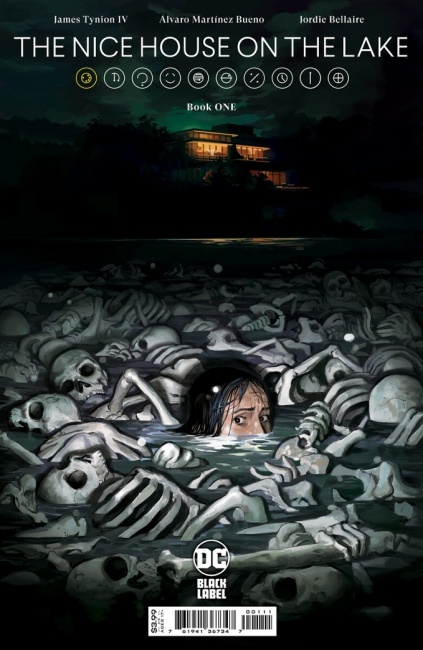 DC Comics will publish
The Nice House on the Lake
, a 12-issue creator-owned series written by James Tynion IV with art by Alvaro Martinez Buono (a past collaborator) and colors by Jordie Bellaire, under its Black Label mature readers imprint.
Allowing creator ownership is extremely rare for DC, but it may be seeing too much talent migrate to imprints with great creator participation. In the intro to the title in the company's announcement, the competition with smaller company's deals was made all but explicit by references to Tynion's hits for other publishers, rare in Big Two announcements. "With
Something is Killing the Children
[BOOM!] and
The Department of Truth
[Image], James Tynion IV has changed the face of horror in modern comics," the announcement said.
The story begins with an invitation from Walter to his friends to join him for a vacation. "[A] friend of my Mom said that I could borrow his lake house in upstate Wisconsin for a week this summer," the invitation said. Here we must pause and explain that "upstate Wisconsin" isn't a thing. Upstate New York is a thing; in Wisconsin, it's "up Nort'." Tynion knows this, because he grew up in Milwaukee, so we await the unfolding of the story for an explanation.
The first issue will feature an A cover by Alvaro Martinez Bueno and a card stock variant cover by Martin Simmonds, and will street June 1.