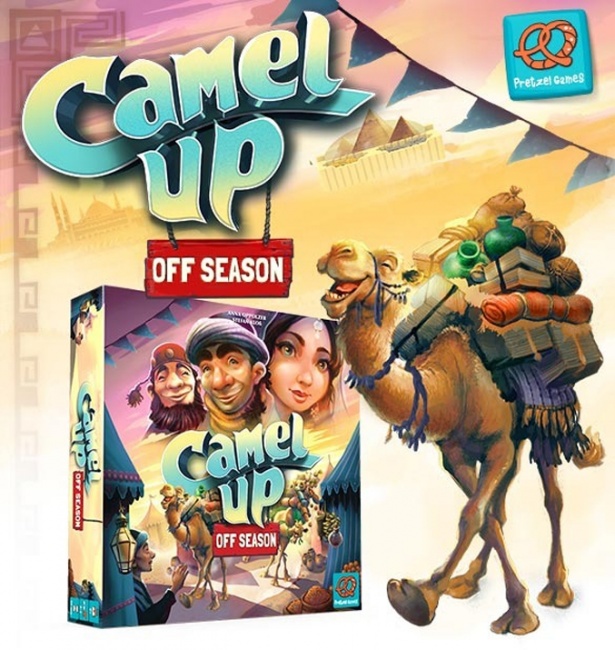 Pretzel Games announced
Camel Up: Off Season
for release in summer 2021.
This game is a follow-up to Steffen Bogen's Spiel des Jahres 2014 winning race game Camel Up (see " 'Spiel des Jahres 2014' Winner Announced"). In Camel Up: Off Season, the racing season has ended, and the camels resume their day jobs as they help merchants seek their fortunes. Players need to push their luck at different marketplaces by stacking their caravans full of goods like fruits, vases, and carpets. The more goods they stack, the bigger their reward potential will be. However, they have to make sure that they don't overload their camels and drop a shipment.
Camel Up: Off Season is for three to five players, ages 8 and up, and plays in 30 to 45 minutes. There is no word on retail price as of the publication of this article.
Click on Gallery below for full-size images!