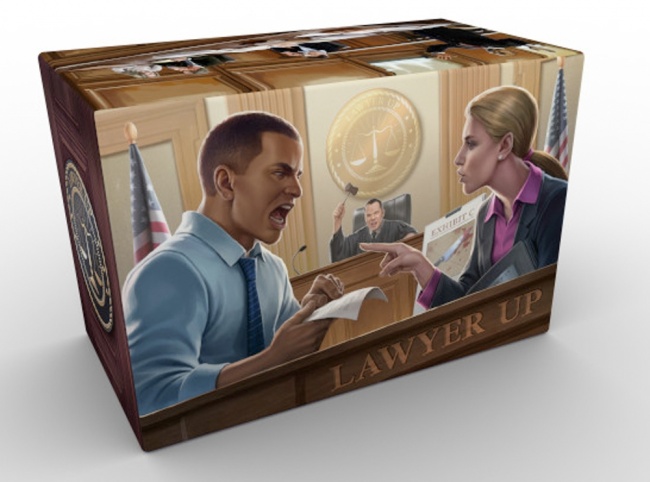 Courtroom drama provides the inspiration for Rock Manor Games' new card game
Lawyer Up
. The base game and two expansions will launch this summer.
Releasing in June, Lawyer Up pits two players head-to-head as lawyers arguing a criminal case. One player assumes the role of prosecutor trying to make a case while the other will be the defense attorney trying to prevent conviction. In the Discovery phase, both players draft evidence cards to support their case or bury damaging evidence. Then, during the Trial phase, they call witnesses and present evidence by chaining card play. Successful card play provides Influence to sway the jury.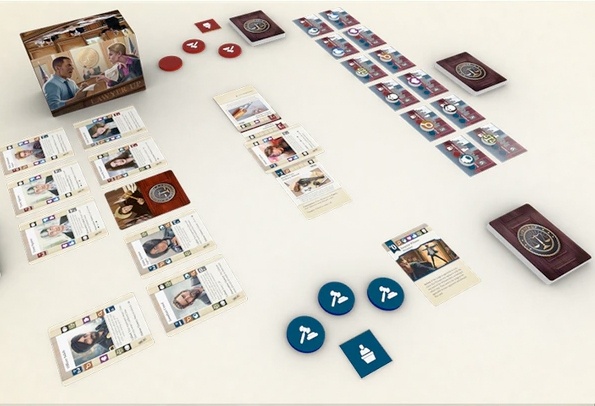 The base game includes 194 cards, 22 tokens, and 2 Influence dials. Two types of cases are featured: Art Forgery and Murder. The game was created by Samuel W. Bailey (
Forbidden Stars
) and Mike Gnade (
Maximum Apocalypse
) for 2 players, ages 13 and up. Games take about an hour to play. MSRP is $39.95.
The launch will be supported by two expansion sets, coming out one a month: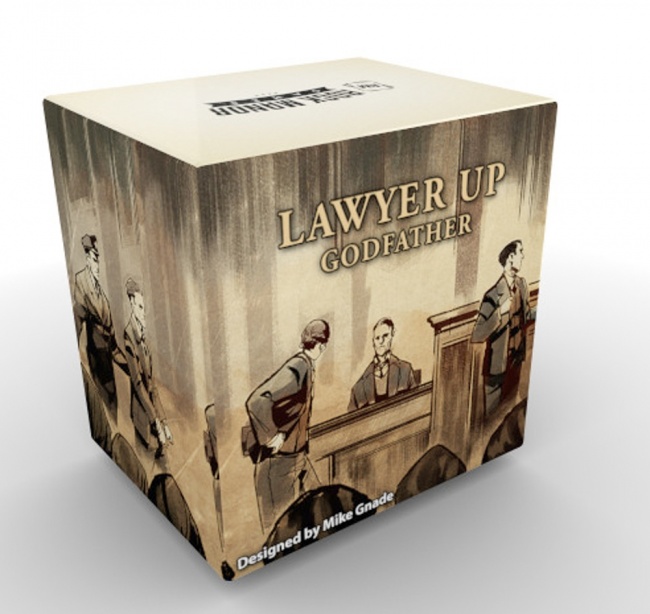 Lawyer Up – Godfather
will release in July, and features a racketeering case based on classic Mob stories of the Prohibition Era. This expansion introduces a new game mechanic, called Dossiers, which the prosecutor hopes to use to reveal elements of the Mafia's activities while avoiding traps set by the defense. MSRP is $15.00.
Then, in August, Lawyer Up – Witch takes the game back to the infamous witch-trials of the 17th Century. In this version, the jury is disposed of, replaced by an angry mob that the prosecutor hopes to inspire to hang a trio of witches while the defense tries to keep them from running out of control. MSRP is $15.00.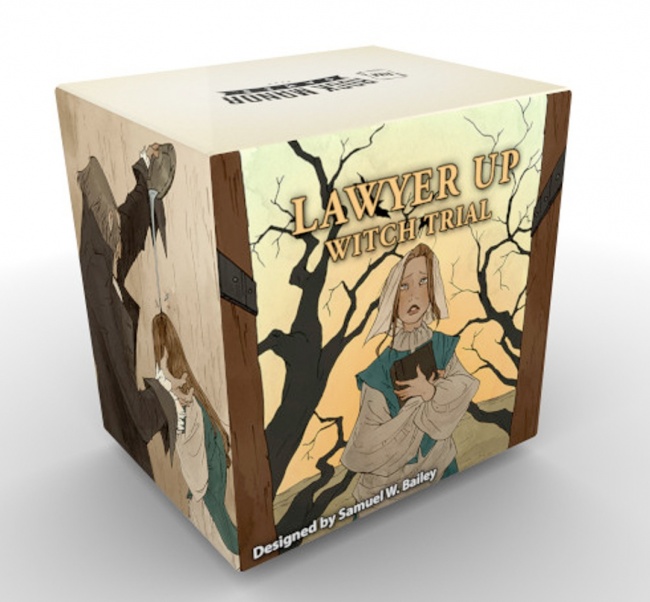 Both expansions require the base game to play.
Click Gallery below to see cards from the game.
Rock Manor raised funding to produce the game through a Kickstarter campaign in April 2020 that attracted $189,284 in pledged support from 4,365 backers (an average of $43.36 per backer).
Gnade's Maximum Apocalypse launched in 2018 (see "Face the End of the World in 'Maximum Apocalypse'").