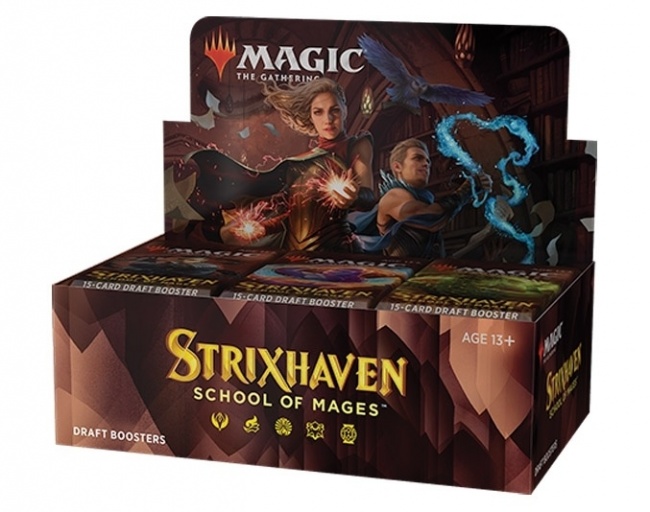 There will be a shortage of Draft Booster product for the upcoming
Magic: The Gathering
Strixhaven: School of Mages
set on release, Wizards of the Coast announced.
WotC declared that Strixhaven Draft Boosters and Japanese language Set Boosters won't be as widely available as originally intended upon release in the U.S. and Canada due to unforeseen production delays. These products are not limited releases, and more will be released after launch. WotC suggests that retailers should check with their distributors for the status of their orders.
Strixhaven: School of Mages Promo Packs are also delayed. They have been excluded from global shipments and will be arriving later. The promo packs are now scheduled to arrive at the end of April for the North American market and in other regions by the end of May.
For more information on Magic: The Gathering releases, check out our calendar (see "Wizards of the Coast Drops 'Magic: The Gathering's' Release Schedule For 2021").