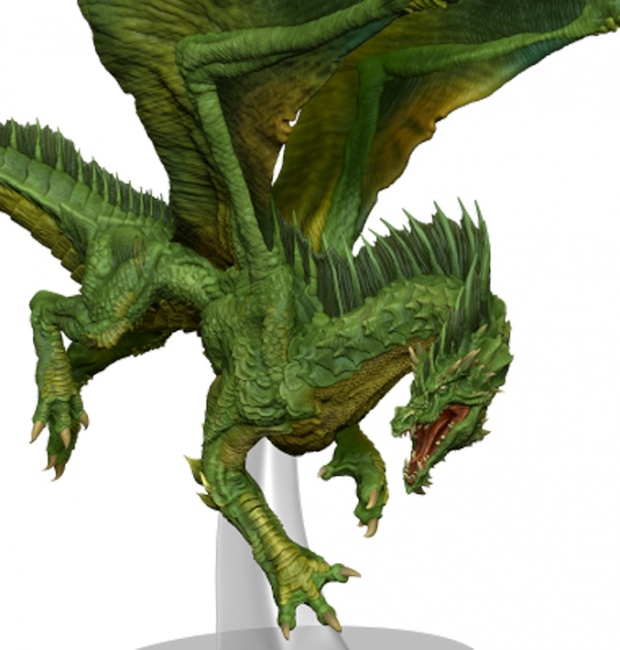 WizKids unveiled a
D&D Icons of the Realms: Adult Green Dragon Premium Figure
for release in July.
Although not quite the massive size of Tiamat (see " WizKids Announces a $399.99 'Dungeons & Dragons' Tiamat Miniature!"), this green dragon is a formidable foe for any D&D RPG encounter. Green dragons are masters of trickery and misdirection are territorial over the ancient forests they inhabit. The figure comes as a highly-detailed sculpt and painted with premium paints.
This item comes two units to a carton, and retails for $69.99.
Click on Gallery below for full-size images!