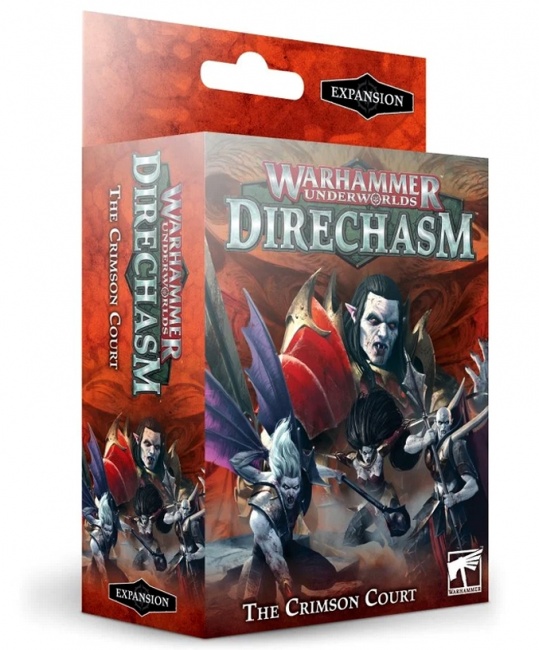 Games Workshop announced
Warhammer Underworlds: Direchasm – The Crimson Court
, a new warband, for release April 17.
This new set contains Prince Duvalle and his Soulblight Gravelords, otherwise known as the Crimson Court, who are a band of hunters stalking a variety of prey in the living mountain. The warband introduces a new mechanic called Bloodlust, and also adds new universal cards for other warbands. The set comes with 4 push-fit Crimson Court miniatures, 4 fighter cards, 62 playable cards, 12 Crimson Court objective cards, 10 Crimson Court upgrade cards, 10 Crimson Court ploy cards, 10 universal objective cards, 10 universal upgrade cards, 8 universal gambit cards, and 2 universal gambit spell cards.
Warhammer Underworlds: Direchasm – The Crimson Court will retail for $40.00.
Games Workshop announced a new Warhammer Underworlds: Two Player Starter Set that will be on preorder starting April 10 (see "Games Workshop Unveils a New 'Warhammer Underworlds: Two Player Starter Set'").
Click on Gallery below for full-size images!