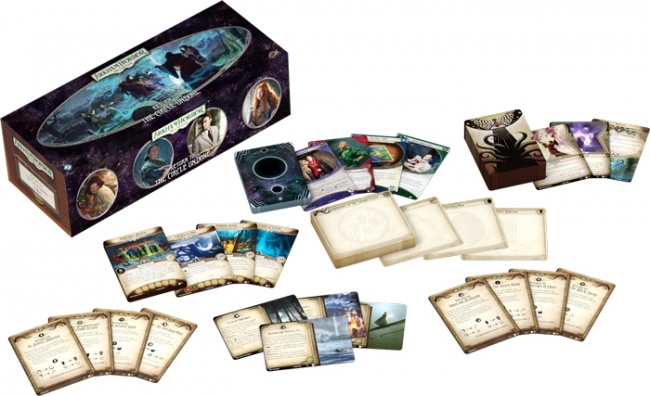 Fantasy Flight Games will release
Return to the Circle Undone
, an upgrade expansion for
Arkham Horror LCG
, this summer.
This upgrade expansion comes with new scenario cards and encounter sets that add to each scenario of The Circle Undone expansion. The expansion offers new dangers and objectives in scenarios as well as new player cards. It gives players more options for upgrading their decks, and comes with a brand-new deck of 22 tarot cards. It is not a standalone product, and a copy of Arkham Horror: The Card Game Core Set and The Circle Undone deluxe expansion is required to play.
It will retail for $29.95.
Fantasy Flight Games will also release Secrets of the Order, the next expansion set for Arkham Horror Third Edition (see "FFG Delves into the 'Secrets of the Order'").