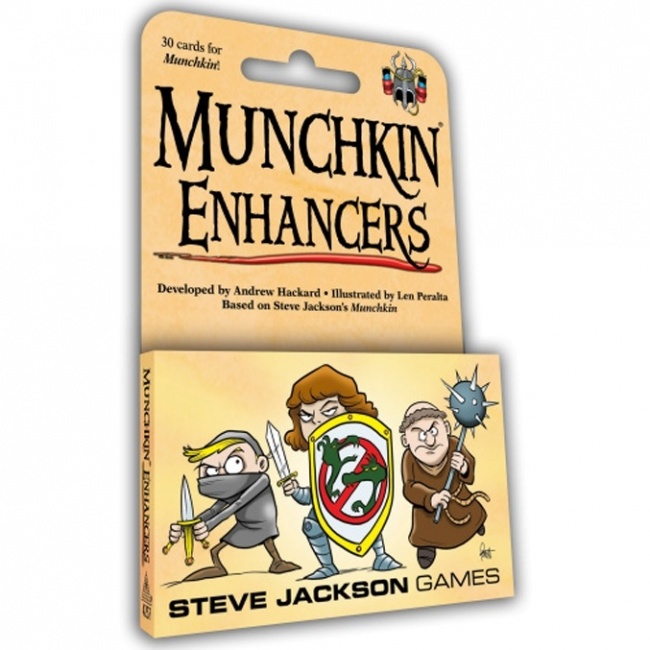 Steve Jackson Games will release
Munchkin Enhancers
, a new add-on set for
Munchkin
, on May 5.
Munchkin Enhancers powers up games of Munchkin by adding new monster, Treasure, Class, and Race enhancers to base games. These all-new enhancers boost to strength of Items, monsters, and the munchkins, which adds new challenges to games. The game box contains 30 cards that can be used with Munchkin, Munchkins & Mazes, Munchkin Tails, Munchkin Oz, or any Munchkin set that has the original card backings.
This product will retail for $9.95.
Steve Jackson Games will also release Munchkin Apocalypse: Kaiju, a new expansion for Munchkin Apocalypse, in June 2021 (see "Steve Jackson Games Unleashes a New 'Munchkin Apocalypse' Expansion").